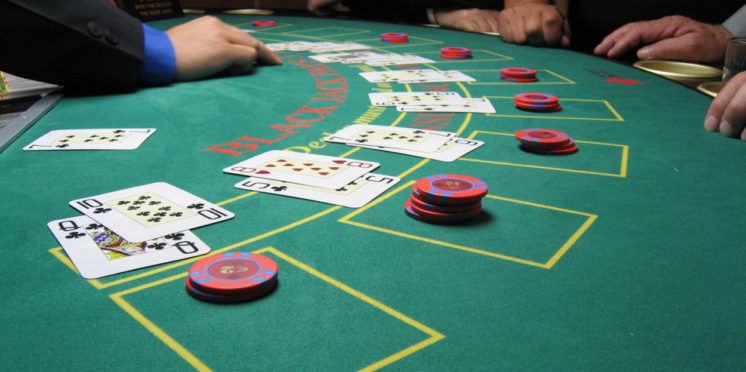 How Big Is Sports Betting Really In the UK?
Despite never brushing up on our statistics, we can all say with the utmost certainty that sports play a large role in our everyday lives and are now as integral parts of our culture as tea, the Queen, or the Beatles. And with the advances of modern technology, our favorite pastime didn't only storm our TVs and smart phones in the form of video broadcasts, scores and match highlights, but it also swamped us with hundreds of instant betting choices, up until the point where sport betting became so widespread and simple to do that most Brits made it a regular part of their weeks.
Sport betting has been in an even steeper rise ever since it expanded over the online desktop and mobile markets, and with its current pace it looks as it will take over mobile casinos in the future. The casinos so far have been competing with whopping welcome bonuses and free spins, but without much success it seems, as betting remains a staple in the UK's gambling markets. Now, one might say that casinos aren't that much more generous with free offers than bookmakers, but to put things into perspective just check out this Mobile Casino Safari free spins guide and you'll see more clearly what bookies are competing against and still winning.
And with such an impressive impact on the everyday lives in the UK, one has to stop and occasionally ponder about how big is it really?
Demographics
According to Smart Live Gaming, betting in the UK is, unsurprisingly, not gender exclusive, with both men and women enjoying it. The largest portion of sport betters are still males, making for 86% of all punters, while females are less active with only 14% of women placing sport bets.
When it comes to age, mostly younger people prefer sport bets to casinos, with ages 18-24 showing the highest interest in betting and ages 25-34 being more interested in gambling instead. Within both age groups, the predominant form of betting are football pools, spread betting and online betting, while people aged 55 and over mostly prefer horseracing.
How Widespread Is It?
According to Global Betting and Gaming Consultants, Europe is the leader in betting GGY (Gross Gambling Yield, i.e. the amount of wagers kept by the operator) with Asia falling in the second place. And out of all the surveyed countries, the UK had the second largest betting market and were only preceded by Japan, a fact that isn't much surprising when you take a look at the statistics.
The UK betting market is divided into two parts: non-remote (UK land-based) betting and remote (online) betting. According to the UK Gambling Commission, both sub-markets have a fair share of the overall gambling market, with the non-remote market holding a 25% share and the remote having a 10% one.
Mark Truman
As of June 1st 2016, the UK had 259 licensed land-based betting operators, a number 13.7% lower than 2015, as well as 546 on-course bookmakers, which was only 3.7% less than the previous year.
The report also states that there were 8.809 betting shops in the UK as of June 1st 2016, with Will Hill having the largest number of shops – 2,320, followed by Lad Brokes and Gala Coral with 2,150 and 1,835, respectively.
And these are just the non-remote operators. The Gambling Commission also issued 749 betting licenses, of which most were issued for using gambling software (241), while 286 were issued for various betting activities – a sum higher than the number of casino licenses (182).
The Cash Flow
Since sport betting has the largest share in the gambling market when both its non-remote and remote revenues are combined, you can definitely expect for it to have the largest annual profits as well.
Between 2014 and 2015, the online betting market made £1.22 billion in GGY, a number second only to casinos, while the non-remote betting shops had a Gross Gambling Yield of a staggering £3,2 billion within the same year. Roughly calculated, that makes up for a combined 35% of the entire gambling market share and puts sport betting as the number one choice for gamblers in the UK.
What the Future Holds?
The trends seem to be moving to online gambling, as non-remote operators have some of the steadiest growths in the market, while betting shops are slowly falling in numbers, with last year's report showing a decrease of 1.8%. What the future holds is relatively easy to predict, considering the fast expansion of online gambling providers and smartphone users everywhere across the globe. For now, there is only one certainty: whether online or offline, sport betting will remain a top contender in the gambling industry.
---