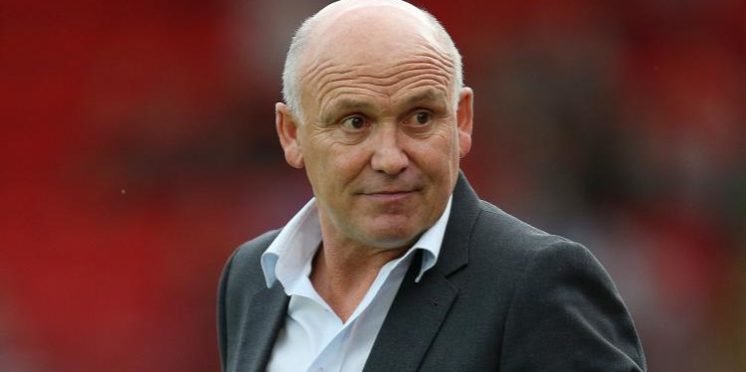 The Average 'lifespan' of a Premier League Manager Revealed
210 different managers have taken to the dugout since 1992.
The typical boss takes charge for 1165 days and has a 30% win ratio.
The 'average' Premier League boss is…Stuart Pearce!
Mike Phelan is the latest casualty of the Premier League manager conveyer-belt and is the third sacking in less than two weeks. His Premier League managerial career has so far spanned 20 games in 165 days with a below-average win rate of just 15%.
By comparison, the average Premier League manager will coach in the top flight for less than two and a half years, coaching two different sides and winning only a third of his games, minus a trophy, according to a study of all 210 coaches since the league was formed in 1992.
The research, compiled by money-saving site Voucherbox.co.uk, looked at every manager's statistics across the last 24 seasons and revealed:
· The average manager has two jobs, across 1165 days and will take the helm for 91 games. They will oversee 33 wins, 25 draws and 33 losses – giving them a 30% win rate. On average, they won't win a trophy.
· The most 'average' Premier League manager is former Man City and Nottingham Forest boss Stuart Pearce, who registered 32 wins and 26 draws at a win percentage of 30.77%
· Harry Redknapp has had the most Premier League jobs (six), followed by Sam Allardyce and Mark Hughes who are on five each
· Sir Alex Ferguson managed the most games (810), followed by Arsene Wenger (763) and Redknapp (641)
· Redknapp has presided over the most losses at 238, with Allardyce just behind on 181
· Nearly 60% of all managers only get one Premier League job. Out of the 210 bosses since 1992, only 85 got a second job.
Whilst most observers would clearly name Ferguson as the greatest ever Premier League manager, the mantle of worst is up for some debate. Statistically, Terry Connor's zero wins from 13 games as Wolves caretaker boss would give him that title, although Remi Garde's tenure at Villa sees him holding the worst record for anyone that has managed 20 games or more. The Frenchman's woeful return of 10% is closely followed by former Swindon manager John Gorman who won only five out of his 42 games in Swindon's one and only Premier League season.
Only two Premier League managers in the study, that looked at all permanent and caretaker bosses, have a 100% record, with David Unsworth and Scott Marshall both coaching for one game each and winning their respective matches. There are also four managers in the 'zero' club – Alex Inglethorpe, Graham Rix, David Kerslake and Kevin Bond were all named caretaker managers at their clubs but never took a game.
The study also showed that when it comes to silverware, there are three bosses that dominate, with the stats showing that Ferguson, Wenger and Jose Mourinho have won more major trophies (49) than every other Premier League Manager in total (48).
Shane Forster, Voucherbox UK Country Manager, said: "As fans we are used to hearing the familiar line of it being a 'results business' and that really is the case.
With 60% per cent of managers not getting a second shot at another Premier League club, it demonstrates just how ruthless top flight management really is and that life in the hot seat is a precarious one."
---