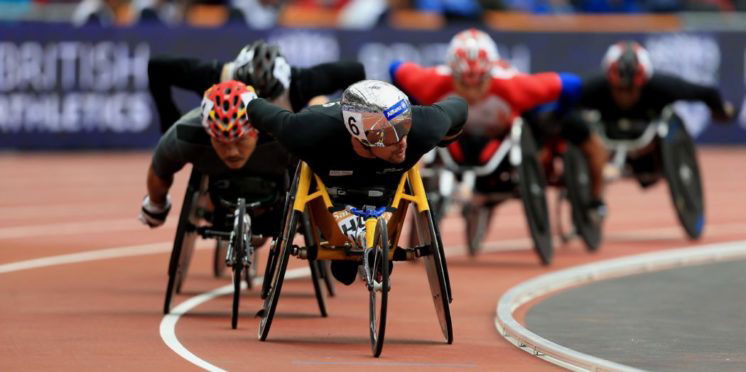 WORLD PARA ATHLETICS CHAMPIONSHIPS LONDON 2017 TEAM UP WITH ENGIE
Sunday 23rd July
Leading energy and services group, ENGIE has been announced as a National Supplier of the World Para Athletics Championships London 2017.
ENGIE is a leading provider of energy and transformational services designed to improve the performance and efficiency of buildings, industry, infrastructure and cities. In the UK, the business operates at over 14,000 customer sites, across the public, private and healthcare sectors.
ENGIE employs 20,000 in the UK and works closely with customers to provide integrated solutions by utilising its strengths in technical services, facilities management and business processes, often combining these with its energy expertise.
Gordon Sheret, Sector Managing Director at ENGIE, said: "We are delighted to be partnering with London 2017 to deliver the World Para Athletics Championships. As the integrated energy & facilities service delivery partner on Queen Elizabeth Olympic Park, ENGIE are responsible for a number of its iconic venues. We are proud build on this relationship and support the 2012 legacy and are enjoying working together to ensure a safe environment during the World Para Athletics Championships."
This summer is bringing together more than 3,000 world-class athletes from more than 200 countries, who will compete in 30 sessions across 20 jam-packed and action-fueled days as both the World Para Athletics Championships (14-23 July) and IAAF World Championships London 2017 (04-13 August) are hosted in London.
---