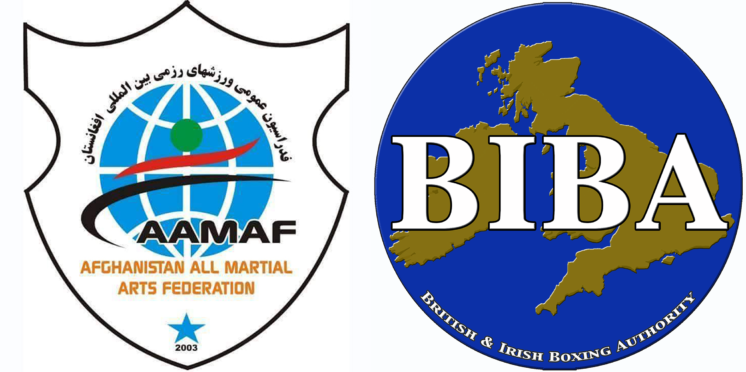 Pro Boxing Returns To Afghanistan
Thursday 27th July

Back in 2012, Germany based Afghan Hamid Rahimi beat Tanzania's Said Mbelwa to secure the World Boxing Organization (WBO) Middleweight Intercontinental title in front of a one thousand strong crowd in Kabul Afghanistan.
At the time it was hoped that this historic event, which was also broadcast live to Millions of homes throughout the Country, would herald the long awaited return of regular Professional Boxing events in Afghanistan.
Some five years later, it seems that finally the sport of Professional Boxing is set to re-establish itself, following The Afghanistan All Martial Arts Federation (AAMAF) joining forces with the British & Irish Boxing Authority (BIBA) to develop boxing in the region as well as sanction events throughout the Country.
On jointly announcing the new partnership, AAMAF General Secretary Shukrullah Fazili said;
"It is exciting to establish the agency of BIBA Federation in Afghanistan.
It's a big honour for both of us.
We will do promotion and development of BIBA in Afghanistan and will hold national events and seminars and attend all international tournaments, seminars and more."
BIBA Vice President Gianluca Di Caro then added;
"I cannot begin to express just how honoured I and we (BIBA) are that fellow Association of Combative Sports Commissions member the Afghanistan All Martial Arts Federation chose to approach us to partner with them with regard to the development of professional boxing within Afghanistan as well as the sanctioning of boxing events.
I am so looking forward to returning to the Pashtūnistān region. The memories of our first foray into sanctioning boxing in the region just over a year ago are just so vivid.
Back then we proudly sanctioned the first ever Professional Boxing event in Pakistan, on behalf of two division World Champion Amir Khan, to raise much needed funds to enable the Amir Khan Foundation to build fresh water wells in the Tharparkar District, one of the most desolate and poorest regions in the world today.
I believe that this new partnership between the AAMAF and BIBA will not only see the sport develop further in the region, but also present the opportunity for Afghan boxers to make a name for themselves internationally."
---