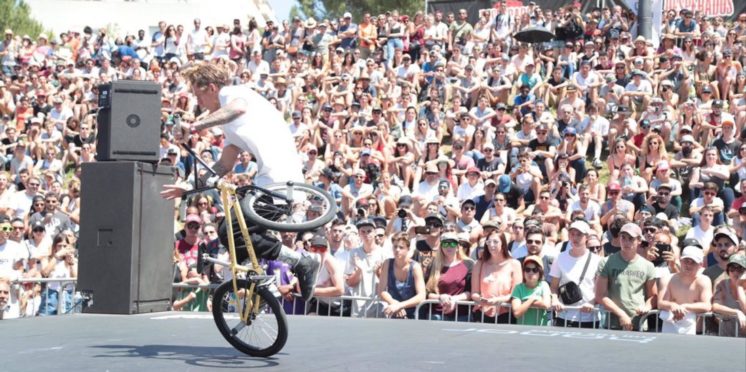 FISE STRENGTHENS ITS PARTNERSHIP WITH REDTORCH
Friday 18th August
FISE World Series (FWS) today announced an even stronger partnership with REDTORCH. The data-driven communications agency will now provide full support across the Series' digital portfolio.
This exciting partnership will ensure the next six months of FWS generates record-breaking global awareness and fan engagement.
"We've worked with REDTORCH for a number of years," says Joseph Villeflayoux, Director of Marketing and Communications, FISE.  "Their live-event communications have always been world-class. It's an obvious decision for us to expand their role to include all digital platforms."
The new partnership comes at an exciting time for FWS: its core discipline – BMX Freestyle Park – has been confirmed for the 2020 Olympic Games in Tokyo.
"Everything is moving in the right direction for FISE World Series," says Alex Ross, Commercial Director, REDTORCH.  "The inclusion of BMX Freestyle Park in the Olympics is huge. It will shine a spotlight on FISE World Series, one of the world's biggest events to present this discipline.
We're proud to be involved in the sport at such a thrilling stage of its development, and expect to bring FISE unprecedented audience growth in 2017."
In May, Montpellier hosted FWS's flagship event.  There are three more thrilling stops in 2017: Budapest, Hungary (18-20 August), Edmonton, Canada (15-17 September) and Chengdu, China (3-5 November)
---