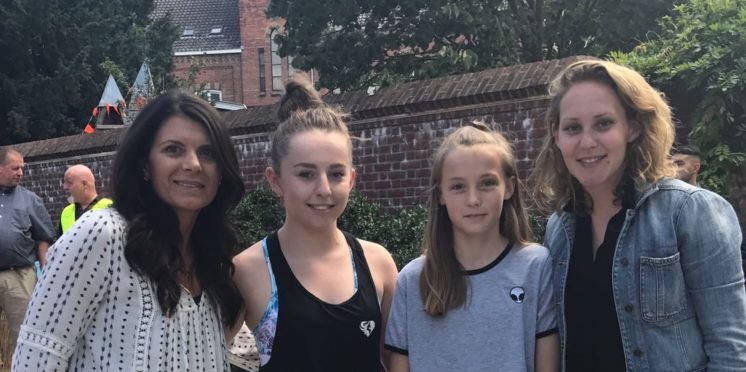 MUSICAL.LY AND UEFA's #SheShootsSheScores EUROS COMPETITION
Friday 18th August
musical.ly, the world's fastest growing social media network, teamed up with UEFA to launch a challenge called #SheShootsSheScores – to celebrate the UEFA Women's European Championships.
The challenge, launched by Liv Cooke, a muser and professional freestyle footballer, asked 'musers' (musical.ly users) to capture a video of them shooting a goal and celebrating – which is then uploaded to musical.ly along with the #SheShootsSheScores hashtag.
The activity was a huge success which saw thousands of entries from musers in a content category that continues to grow within the platform and engage with this sport. Key results include:
Over 130,000 engagements of all video entries
Over 15,000 likes of the official video
Over 18,000 likes of Liv Cooke's video
Reaching over 11.5 million UK registered musers
The lucky winner received an all-expenses-paid-trip for two to the Women's Euro Final in the Netherlands on 6th August 2017, and 5 runners up won goodie bags.
Verena Papik, Director of Marketing EMEA of musical.ly says: "We are committed to diversifying content on the platform and sport is the perfect category to grow our offering within – which our audience is highly engaged with. We look to work with brands and organisations who share the same passion and energy, making UEFA the ideal collaborator."
Since October 2014, musical.ly allows producing, sharing and discovering of short videos that are called musical.lys and is the fastest growing social network responsible for new trends within the entertainment industry. The musical.ly community already consists of more than 240 million musers. More than 15 million new musical.lys are uploaded daily. Face filters and other editing features, such as setting the speed of the video independently of the soundtrack, provide users with a variety of options to create their own creative content before they can be sent directly to or via other social media platforms.
The challenge is part of a wider campaign by UEFA called #WePlayStrong – a programme designed to transform the image of women's football across Europe and encourage more teenage girls, aged between 13 to 17, to take up and keep playing football. Both the campaign and contest was developed by FCB Inferno.
This competition is the first ever activation between musical.ly and UEFA which will see both developing an ongoing relationship that will provide more diverse content within musical.ly
---