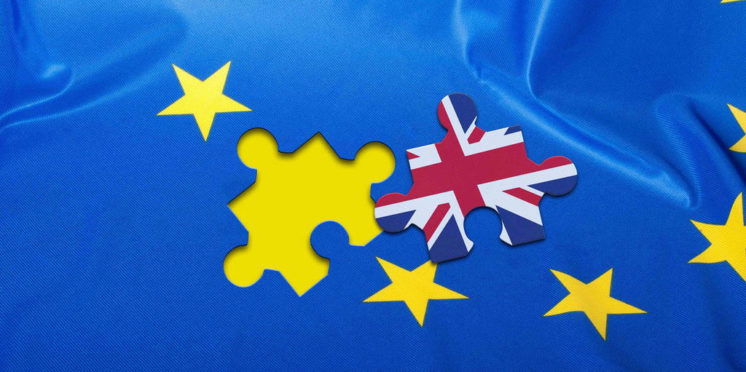 REVISITING THE CASE TO STRENGTHEN THE PREMIER LEAGUE'S HOME GROWN PLAYER RULE IN A POST-BREXIT SCENARIO
Friday 18th August
Nicola Gaiti  – Student on the Mishcon De Reya Sports Law Academy
On the 23rd of June 2016, one of the biggest decisions of modern history was taken when the United Kingdom voted to leave the European Union. Given the sports industry's important role within the EU, as it employs 5.4% of its labour force, this decision is likely to have a strong impact on the sports market and specifically for football. This article will attempt to reconsider the Premier League's Home Grown Player rule in light of this recent development, suggesting that it should be reformed to mirror the political situation for the benefit of clubs, fans and the English national team.
Background
The Premier League's HGP rule was instituted in 2010 as an initiative to improve the chances of success for young English talent both at national and international level. A HGP is defined as one who has been registered with the FA/FAW for a period of three years before their 21st birthday, irrespective of nationality. Players such as Fabregas, Pogba and Lukaku would be within this group. As it stands, the general HGP rule states that the first team squad list of an English football club can only contain up to a maximum of 17 non-HGPs from a 25-man squad.
Proposed reform
In 2015, the former chairman of the FA, Greg Dyke, suggested that this rule should be amended with the introduction of the following points:
Changing the definition for a HGP so that he must have been registered with the FA/FAW for a period of three years prior to his 18th
Reducing the number of non-HGPs allowed in the first team squad list from 17 to a maximum of 13.
Introducing a requirement that at least two of the HGP have been registered for three years at their current club before their 18th
He argued that implementing these ideas would help clubs, by allowing them to become more sustainable in the long term, and that ultimately the English national football team would benefit as its youngsters would have more opportunities to play competitive first team football.
This sort of approach, where national FAs try to implement regulations which are viewed as means to achieve long-term objectives involving the success of the national team, is not something unusual. In fact, the Chinese FA brought in restrictive laws on foreign player quotas in January 2017, prohibting Chinese teams to field more than three foreign players at once and obliging them to have at least two under 23 Chinese players in their starting lineup. Similarly, FIFA tried, unsuccessfully, to introduce the 6+5 rule a few years ago, where six of the starting 11 players must be eligible to play for the national team of the club's country.
Brexit: a real game changer
In the past, these types of restrictive rules and nationality clauses have been met with great scepticism from key European institutions and courts due to its incompatibility with European Union law. The new political landscape that will come about post-Brexit means that it will be tougher for foreign players from EU member states to play in the Premier League. Moving back 2 years ago, talents such as Payet or Kante would probably not be able to receive the relevant visas to play in the UK in a post-Brexit scenario, due to rules on the percentage of official games that they need to have played for their national team, depending also on the country's FIFA ranking.
If the freedom of movement requirement will become more relaxed, this will allow the Premier League the possibility to adopt such measures as proposed by Dyke without troublesome interference. Unfortunately, we might not discover the new Kante or Payet in the Premier League, but if resources are deployed effectively and the large sums of money received from broadcasting rights are then invested in academies and youth development, we might discover many more Kane's and Vardy's.
A comparison with other top European leagues
The willingness to grow English local talent should not be attributed such negative connotations as it currently seems to receive. The Spanish, Italian, German and French leagues, which overall outperform English clubs and the national team, all have a stronger view on improving their local players. If we look at Borussia Dortmund, AC Milan, Olympique Lyonnais and Athletic Bilbao (all with a similar number of points during this season), they all have at least 14 players in their first team squad who can represent the country of the club that they play in. In fact, the latter team have only been playing Basque-born players since 1912, without any legal challenge having come their way. If we then take a similar Premier League club, such as Arsenal, who compete in top level football every year, we see that there are only six English players in the first team squad.
Some believe that English talent should be given a chance abroad for them to learn to adapt to different mentalities and styles of play. Although this is partially true, we have seen recently with examples such as Ravel Morrison's, who was deemed to be the next English superstar, that foreign clubs may not be as willing to give up their own talent's playing time to benefit other nations. Morrison only played four games during his stay at Lazio, with preference given to other Italian players such as youngster Cataldi or well-established national side players such as Mauri and Candreva.
In conclusion, the author believes that the proposed HGP rule amendments by Dyke should be introduced. With the departure of the UK from the EU, there should be more freedom to implement these type of laws, without necessarily having to be restrictive on other potential employee rights. Although many specific points regarding the laws on immigration still need to be decided upon, these measures should still be effective in attracting the best talent to the Premier League, maintaining its attractiveness and marketability, whilst at the same time allowing youngsters to flourish in an inviting environment.
This article was written by a student of the Mishcon Sports Law Academy and as such does not necessarily represent the view of Mishcon de Reya or its partners/employees.  The Mishcon Sports Law Academy is part of the firm's graduate recruitment process. It is open to aspiring lawyers who are able to attend a series of evening seminars in London.
Please see www.mishcongraduates.com for more information or to apply.
---