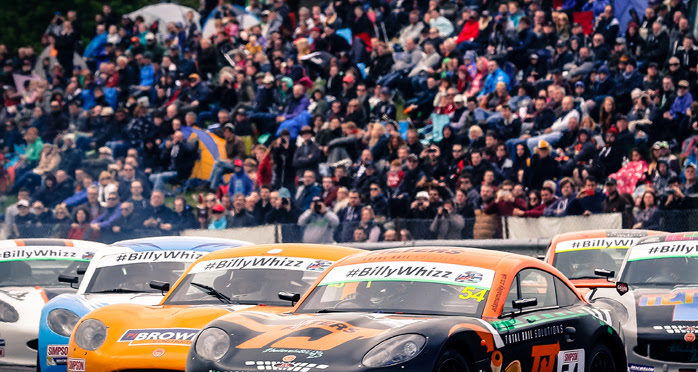 ASPIRING RACING DRIVERS OFFERED OPPORTUNITY OF A LIFETIME
Wednesday 29th August
British race car manufacturer Ginetta is looking to find their next motor racing champion. Entries for the Ginetta Junior Scholarship are now open and one aspiring racing driver will win the opportunity of a lifetime; a fully funded season in the 2018 Ginetta Junior Championship.
Undoubtedly the biggest prize in UK motorsport, the winner will receive free entry into the Ginetta Junior Championship, the use of a Ginetta Junior race car for the entirety of the season and everything they need to get their racing driver career on track. Not only that, Goodman Media and iZone Driver Performance have once again stepped up to the mark to give this year's winner a driver support package.
Taking place at Blyton Park – Ginetta's own race track – 60 ambitious young racers will be put to the ultimate racing driver test between the 23 and 25 October. There will be two qualification days, each with driving, fitness and media assessments, before a grand finale sees the 20 most promising drivers from the first two days invited back for the final.
Being a racing driver isn't just about driving as fast as you can. It's a big part of it, but mental and physical fitness, as well as a degree of media savviness is crucial to making it big. As a result, Ginetta have recruited Richard John Neil, the voice behind the ITV4's sensational live commentary of the Ginetta Junior series, to this year's judging panel.
In order to be eligible, the competitor's date of birth must fall between 01/01/2002 and 21/03/2004. Any competitors who have competed in an MSA circuit car race will not be able to participate. Entering the competition takes five minutes, costs £396.00 and could change a driver's life.
---