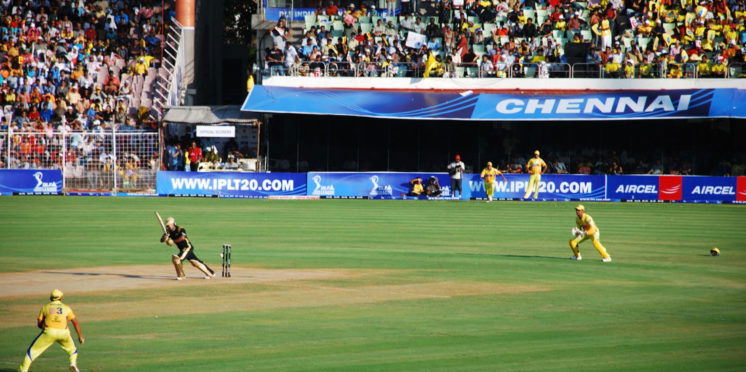 The commercial and legal implications of a second English domestic Twenty20 competition
Monday 4th September
Matt Scola – Student on the Mishcon De Reya Sports Law Academy
Background
With Twenty20 the most popular cricket format worldwide, England have resisted calls to launch a lucrative 'franchise' domestic competition, in spite of the commercial success of the Indian Premier League and Australian 'Big Bash', which feature eight city-based sides and attract the game's best players.
But recent developments mean an eight-team Twenty20 competition, featuring regional sides and with the majority of games taking place at test match venues, appears certain. It will run alongside the existing county Twenty20 tournament. Originally planned to launch in 2018, it is now expected to begin in 2020 to coincide with the end of current broadcasting deals.
Commercial potential of a new Twenty20: learning from India and Australia
England's county 'T20 Blast' has broken attendance records in recent years, demonstrating the sustained popularity of the format. However, it does not rival the commercial strength of the IPL and Big Bash.
Heading into its tenth season the IPL's value is estimated at US $4.2bn. Although an inflated figure due to the size of the Indian market in the country's most popular sport, it demonstrates the commercial potential of a new English domestic competition. For example, the value of the IPL's title sponsorship deal has increased by 50% since its inception despite significant corruption scandals in the league.
An English version of the competition could learn most from the Big Bash's success. It is now one of the best supported leagues in the world, underlining the appeal of a short, intense competition with fewer teams and world-class players. The 2016/17 tournament had total spectators of over 1,000,000 across just 35 matches. Many of Australia's stadia do accommodate substantially larger crowds, but the T20 Blast drew in just 827,000 spectators despite a much larger potential fanbase and more than triple the number of fixtures. Much of the T20 Blast spectators were also disproportionately concentrated in a small number of grounds.
An English competition could imitate the Big Bash's current broadcasting deal. Its free-to-air arrangement, worth AUS $100m over five years, has seen viewing figures substantially outstrip initial pay-TV numbers for the tournament and exposed the game to new audiences. Consequently, the value of the rights will be significantly higher when they are up for renewal in 2018.
Although English domestic cricket is now broadcast exclusively on pay-TV, a strategy to award exclusive or partial rights to a free-to-air channel can bring long-term commercial benefits. Likewise, broadcasting games on free-to-air, or even digital platforms, can similarly expose the English game to a new audience. This is much needed in light of declining viewing figures and grassroots participation over the past decade.
Commercial risk: will two competitions successfully co-exist?
English counties want to retain the existing Twenty20 as it is an integral and profitable revenue source for them, particularly amidst the financial difficulties many face.
However, two domestic tournaments risks the number of games outstripping fans' demand and reducing both tournaments' commercial value. A 'split' fan base is a possibility, whereby existing county fan bases remain particularly loyal to the current competition, and a new one is limited to a new market of fans. Such a split may make neither tournament particularly profitable or appealing to potential commercial partners.
Yet should both competitions thrive it will certainly increase the financial security of smaller counties, who will be rewarded with an annual revenue share from the new tournament, as well as keeping income and sponsorship from the existing T20 Blast.
Navigating legal challenges
The arrangements of a new tournament will present many legal challenges. Considering some counties have misgivings over a new tournament, it will be complex to negotiate a deal that meets their demands, as well as producing a competition to satisfy broadcasters and rival the commercial strength of the IPL and Big Bash.
Questions will surround the ownership of the teams. The franchise model is largely alien to British sport. Therefore a system like the IPL, where teams are privately owned, is doubtful. Two solutions seem most likely. Either the England and Wales Cricket Board will own the teams, or a number of counties will control a side that is otherwise a separate legal entity. Either will require arrangements for stadia to be leased to the sides for the competition's duration.
As proved by the ECB's continued reluctance to release players for the IPL, contracting players to new sides in these competitions is difficult. Many international players are tied to central contracts with their national board. Others are contracted to counties and other global sides, and releases from these will need to be agreed.
Finally, the money associated with such a competition will further expose English cricket to potential corruption. Long bans have been handed out to players in the IPL and South Africa's 'Ram Slam' tournament in recent seasons. Two franchises in the IPL are currently suspended from the competition due to corruption and match fixing, and numerous players have recently been suspended from the Pakistan Super League. Cricket Australia have expressed concerns that such corruption will infiltrate the Big Bash.
So whilst a new competition brings exciting commercial opportunities, there will be significant challenges to navigate as its precise format takes shape.
This article was written by a student of the Mishcon Sports Law Academy and as such does not necessarily represent the view of Mishcon de Reya or its partners/employees.  The Mishcon Sports Law Academy is part of the firm's graduate recruitment process. It is open to aspiring lawyers who are able to attend a series of evening seminars in London.
Please see www.mishcongraduates.com for more information or to apply.
---