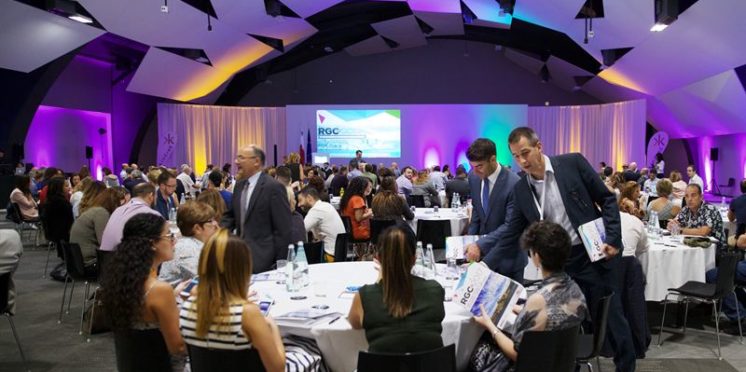 Researchers point to Kindred's collaboration in responsible gambling as way forward
Monday 25th September
Kindred Group, together with the Foundation for Social Welfare Services, on Wednesday hosted the Responsible Gaming Conference 2017 with experts from the industry, academia, treatment centres and regulators all agreeing on more collaboration to minimise problem gambling. 
At a sold-out venue with 270 delegates, Kindred Group (previously Unibet Group) together with the Foundation for Social Welfare Services, hosted the second consecutive Responsible Gaming Conference. Experts from a range of different fields discussed responsible gaming in an open and honest dialogue.
Kindred's CEO, Henrik Tjärnström, concluded in his opening remarks that customers who find gambling challenging or problematic, are simply not good for business. He continued to say that although customers make an informed adult choice, operators have a standard of care to customers to prevent problem gambling as well as to educate and create awareness.
Throughout the conference it was stressed that collaboration and sharing of knowledge and data across operators, regulators and researchers are key factors in learning more about problem gambling, which as a result can minimise its harmful effects.
Dr Jonathan Parke and Professor Mark Griffiths where both speakers at the event and presented key findings from recent research in the area of problem gambling.
"Kindred Group has played a critical role for executing research on problem gambling. During a time when industry collaboration in gambling research is attracting heavy criticism, we want to draw attention to this collaboration as an example of how industry can add value without any expectation of influence over any stage of research process. In this research, Kindred Group provided access to their data and customers, and provided significant manpower to meet our demanding data requests. The first time they will see how the data was used will be after it is published for full public consumption", said Dr Jonathan Parke, Founder and Principle of consumer research hub Sophro.
"The real value of our research is when operators and regulators actually apply the findings to develop their operations and the work they do", said Professor Mark Griffiths, Nottingham Trent University
---