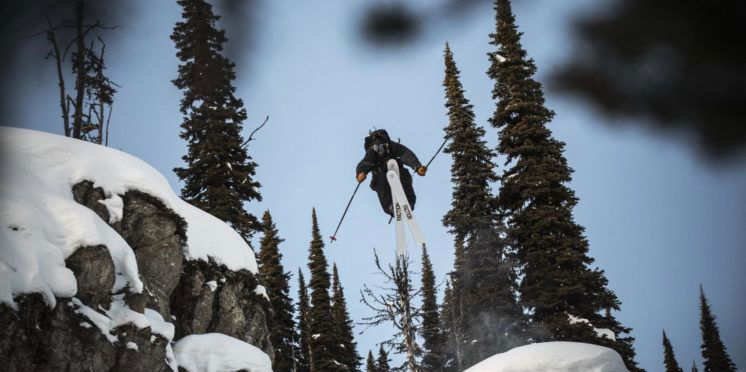 FACTION INTRODUCES "THIS IS HOME" FEATURE LENGTH SKI FILM
Wednesday 11th October
World's Most Acclaimed Freeskiers from The Faction Collective Take You Home to Explore What Makes Them The Skiers They Are Today
Faction Skis, www.factionskis.com designer and manufacturer of performance skis for the most demanding freeskiers, announced the release of THIS IS HOME, a feature-length film that embodies freeskiing culture and showcases Faction athletes in their home mountains to discover the meaning of Home.
In production for the past year, THIS IS HOME chronicles what makes a skier, and tells personal stories about the environment that creates and the conditions that helped shape athletes including Candide Thovex, the world's most famous and acclaimed freeskier, big mountain prodigy Johnny Collinson, 15-year old phenomenon Kelly Sildaru, and freeskiing icon Adam Delorme.
Filmed and produced by the team that delivered the award-winning "We Are The Faction Collective" webisodes, which received over 4 million views, the Faction production team has been on a year-long mission, from the icy streets of Finland to chasing powder in Montana and exploring steep lines in Zermatt, and to visiting Thovex's playground of La Clusaz and a rally session in Verbier.
"Every avid skier has memories about how they got hooked. I mean really hooked. I guess it's like an induction to a special tribe. After talking to the athletes on our team last year, we wanted to get to the core how these totally diverse people from different places all converged and seem to share a bond," said Alex Hoye, CEO and Co-Founder, Faction Skis. "So we went on the road to the mountains – sometimes fields and streets – that shaped them. As the filming played out we realized that the message somehow evolved to the fact that home can be as much a feeling as any place. We hope THIS IS HOME feels like a homecoming for everyone who watches it."
THIS IS HOME will premier in Denver, Colorado, USA, and Annecy, France. Upcoming 2017/18 film tour locations and dates will be announced soon
---