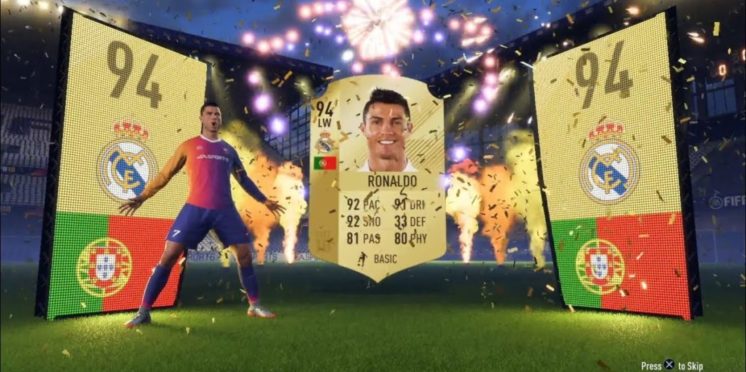 The Rise of FIFA Ultimate Team
Friday 20th October 2017
Ebenezer Pinto – Student UCFB, Wembley
Year on year Electronic Arts announce a new game mode, on FIFA Ultimate Team (FUT), to be included in the latest iteration of their highly sought-after video game FIFA. In FIFA 15 it was the introduction of FUT friendly seasons, which allowed players to go 1 on 1 against their friends in a season type format, with the player with the most points being crowned champion at the end of the season.
FIFA 16 saw the game mode 'Draft' take centre stage as the years leading flagship. The game mode allowed players to build a 23-man squad, choosing one player from a randomly generated five players in the Ultimate Team database each time. Players would then have to compete online against others in a knockout format, having to win four consecutive games to secure the best rewards, which included packs and coins.
This takes us to last year's game FIFA 17. FIFA's first venture into competitive play, or as it is known on the professional scene as, eSports. FUT Champions, marketed as 'the ultimate way to compete', was something the FIFA community had never experienced before, epitomising the saying 'to be the best you've got to beat the best'. The rage-inducing mode firstly consisted of qualification through the FUT Champions Daily Knockout Tournaments, open weekdays from Monday to Friday, or by winning division 2 in online seasons/holding or winning division 1. After qualifying players would have the option to play up to 40 games in the FUT Champions Weekend League between Friday and Monday. The more matches players won the higher they would rank in that week's leaderboards, earning greater rewards.
Not only was there a weekly leader board but also a monthly leader board for players who performed consistently well. Placing highly on the monthly leaderboard earned you some of the best rewards from the previous months Ultimate Team cards including special informs. Additionally, during the designated months, players could qualify for the FUT Champions Series Regional Finals, on their respective console, if they placed high enough in the monthly leaderboard in their region. Now it was more than just about playing for fun and earning virtual coins and packs as thousands of dollars in real life money was up for grabs. Professional teams were assembled and pro players were signed hoping to earn the jackpot of over 1 million dollars for winning the Series.  The Regional Finals would take place in cities such as London, Miami, and Madrid, with the winners going through to the Grand Finals in Belin. The Grand Final was contested between Londoner Shaun Springette (Shellzz) and Frenchman Chevry Corentin (Vitality Rockyy), with Rockyy coming out on top over the two legs, winning 5-4 on aggregate.
Now, with FIFA 18 having just been released and Squad Battles being the latest addition to FUT, a larger influx of coins will be on the game, meaning players will be able to afford better players to compete, equalling even more competition. In spite of this, the professional teams and players will be looking to dominate the Ultimate Team scene yet again and all eyes will surely be on Rockyy to see if he can retain his FUT Champions Series title.
Sportsvibe works with UCFB to give its Media students a live platform for their work. Any of the views and opinions expressed in their articles are their own and do not necessarily reflect the view of Sportsvibe or of Fleet Street Sport and Media Group
---