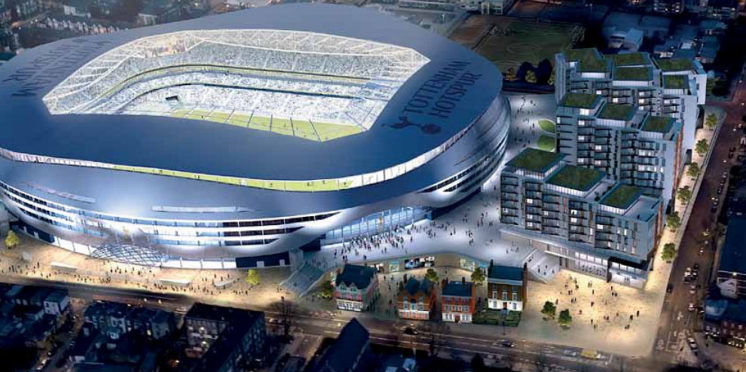 C'Mon Lads, It's only Tottenham – Part 3
Sunday 22nd October 2017
Anthony Mutombo – Student UCFB, Wembley
Tottenham's development has heavily been down to the managerial prowess of Mauricio Pochettino. The former Southampton head coach had already shown the Premier League his talents whilst managing the Saints. In his first season at Southampton, Pochettino led the team to an eighth-place finish, their highest league position since 2003, while also recording their highest points tally since the Premier League began. The Argentine favours a very high-pressing, attacking style of football. He often employs a 4-2-3-1 formation, but has also shown flexibility as he sometime reverts to a 3-4-2–1. While doing so, he instructs his team to build from the back, intimidate and unsettle opponents with a quick press system and work the ball into the box.
Pochettino's team selection tends to include quick players with excellent stamina. Tottenham have a stubborn and well organised defence, hailing the best centre back partnership in the league with Toby Alderweireld and Jan Vertonghen. The roles of Victor Wanyama and Moussa Dembele in the middle of the park are integral to Tottenham's play. The two link attack to defence, with Wanyama being the extra layer of safety, and Dembele the feeder to the front men. Eriksen is the club's talisman, whenever he's on the ball, Alli and Kane alongside the wing backs take up attacking positions in full confidence that his incredible vision is likely to find them in space. Alli, sometimes the creator himself, is more of a space invader, as he pulls opposition defenders apart with incisive, darting runs, freeing up space for Harry Kane – however Alli does sometimes find himself in positions to cause damage and is as much of a threat as Kane is. Then you have Tottenham's number 10, Harry Kane the deadly finisher/target man, he's the one they all look to feed crosses to. Pochettino has drilled his team to excel in a high press system, when defending, whenever dispossessed the team push up and hunt down the opposition player with the ball in packs, reducing the time he has on the ball and to force him to play the ball to either flank, and win the ball back in wide positions. Nonetheless, it's really Pochettino's ability to get the best from any player that he relies on that has caught the attention of pundits. This is notable on his focus on developing local players from the clubs' youth academies. The surprising inclusion and form of Ryan Mason in 2015-16, the maturity of Danny Rose, the development of Eric Dier or the trust held upon Harry Winks – all whom have earned call ups to the national team under the Argentine's tutelage. Plus, the likes of Kyle Walker-Peters, Josh Onomah, Marcus Edwards and many more exciting names from Spurs' youth team, all itching to get involved in the action.
Under Pochettino, Tottenham have reached a new zenith. Their troubles playing at Wembley Stadium has been well documented, but whilst they wait for their new home to be built, their profession should really be shown with their recent 3-1 demolition of Borussia Dortmund in this seasons Champions' League group stage. An impressive victory just 18 months after the German giants washed them away in the Europa League. This was then followed up with their conservative performance against holders Real Madrid. A 1-1 draw at the Santiago Bernabeu in which Spurs actually took the lead. It wasn't all that long ago in which former Manchester United coach Sir Alex Ferguson famously said 'Lads, it's Tottenham', to a Manchester United team whom were trailing the Lilywhites at a league game during half-time. However, this Tottenham side have matured into one of Europe's- and if not, one of the country's most fearsome sides. It's a new age, Ferguson has retired, the Manchester United team he left behind have been through hell and back, a human being has cost £200 million, Leicester City have won a Premier League title and Tottenham Hotspur under Mauricio Pochettino; are looking like the real deal.
Sportsvibe works with UCFB to give its Media students a live platform for their work. Any of the views and opinions expressed in their articles are their own and do not necessarily reflect the view of Sportsvibe or of Fleet Street Sport and Media Group
---