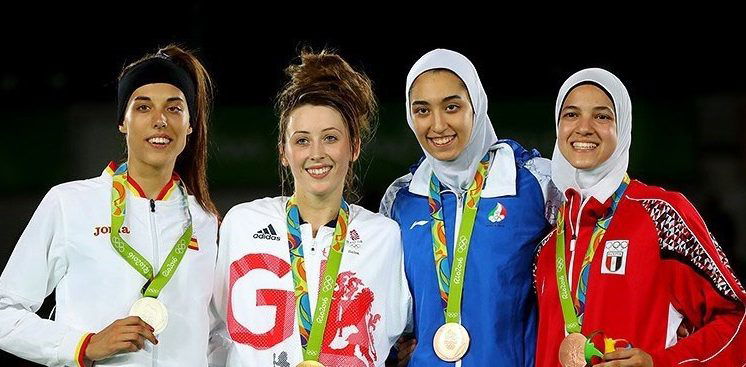 VITALITY PUTS WOMEN IN SPORT AT THE HEART OF NEW SOCIAL CAMPAIGN
Monday 23rd October 2017
Vitality today announces a major new social campaign to inspire and celebrate women in sport. To launch the influencer-led campaign, Vitality has released video content which aims to encourage women to participate in team activities at a grassroots level across the country.
The content, which consist of a long-form video and two shorter versions, starts by challenging women, 'Want to try something amazing?' and ends with 'Find your team'. Women can tweet their sports teams via #WomenInSport. The two shorter videos are specifically targeted at netball and hockey fans.
The videos, which have been created by content marketing agency Seven C3, are designed to target and encourage women to be more active, while highlighting how accessible sports teams are. The video content focuses on 'Team and Togetherness' to bring lasting benefits such as:
Meeting unlikely friends by connecting with people that you wouldn't usually come across
Camaraderie through the understanding and support gained through team sport
Working on the 'next you' by going on a journey where you can discover the next version of yourself
To help amplify activity on its social channels, nine women have been chosen to participate in local football, rugby, netball and hockey teams and they will be providing regular updates on their progress.
Research from Virgin Active* shows that women consider exercising with friends better than exercising alone. The study found that 31 per cent of women consider their friends to be the main motivation they need to stay in good shape. Exercising with friends also helps women to train longer and burn more calories.  Women who exercise with friends burn 236 calories per session, compared to 195 calories for women who prefer to go it alone.
Chrissy Fice, Brand Director at Vitality, said: "Our core purpose is to help people get healthier, and one of the ways they can do this is by taking part in sport. This new campaign aims to demonstrate and celebrate the amazing benefits that team sport can provide as well as inspire women to give it a try."
---