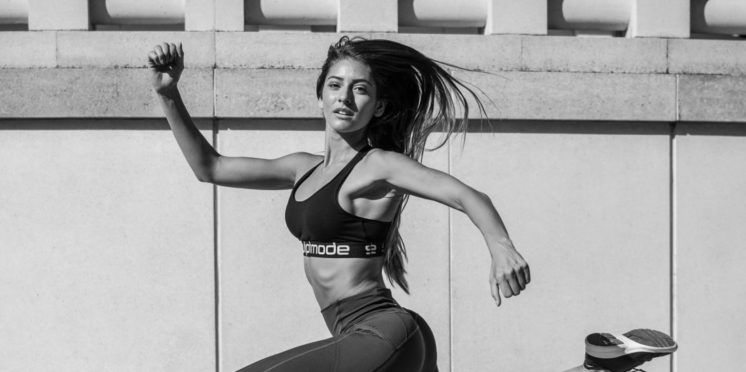 Mariano Di Vaio Revealed as Face of Newly Launching Athleisure Wear Brand
Thursday 2nd November 2017
A new online athleisure wear brand, Sculptmode, has launched to the UK market, offering high quality gym and lounge wear without the high price tag. Mariano Di Vaio, known for his modelling, blogging and fashion, has teamed up with the brand to be its face.
Athleisure wear brand, www.Sculptmode.com, has launched into the UK market, with Italian blogger, fashion designer and actor, Mariano Di Vaio, as the face of the brand. Taking on other brands in the athleisure wear market, the brand promises to offer high quality gym and lounge wear without the high price tag that so many others hold.
Sculptmode aims to cater for all Britons who love athleisure wear; whether they're planning an intense HIIT workout at the gym, attending a calming yoga or pilates session, or they just want to lounge around at home or their local coffee shop in something comfortable.
The range currently includes t-shirts, hoodies, joggers and hats for men, and leggings, sports bras and hats for women, ranging from £15 to £40.
With more than 10 million followers across his social media channels, Mariano Di Vaio has been an ambassador of numerous luxury brands around the world, including Gucci, Tommy Hilfiger and Hugo Boss. Now the face of Sculptmode, Mariano has already been spotted sporting some of the athleisure wear on his Instagram story and his images are live on the website.
Himmat Dhanda, Founder of Sculptmode.com, commented:
"This has been a dream of mine for a long time now. Fitness is very important to me; I love working out, eating clean and training hard. I've always worn branded sports and gym clothing and realised there was a gap in the market for something high quality, that fits to perfection and didn't come with the high price tag. I feel that's exactly what we've created here. We're already seeing orders come through and people wearing our clothes, so it's an exciting time. Having Mariano on board as the face of Sculptmode is something we're really proud of."
---