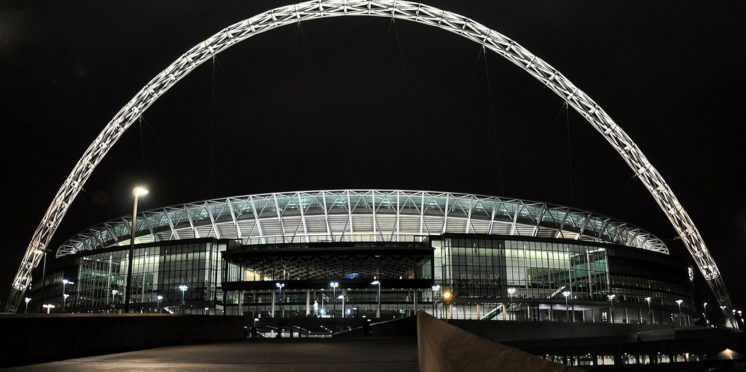 Gareth Southgate turns to England's Young Lions for Brazil and Germany Friendlies
Tuesday 7th November 2017
Kerry Russell – UCFB, Wembley
Last week England named the full squad for the upcoming autumn friendlies against Germany and Brazil later this month. The likes of Harry Kane, Marcus Rashford and John Stones, are amongst the regulars named,  but very noticeably Liverpool's Daniel Sturridge and Alex Oxlade-Chamberlain as well as Manchester United's Chris Smalling have been left out this time around. England are now calling upon Tammy Abraham, Joe Gomez and Ruben Loftus-Cheek to impress the nation in the upcoming friendlies.
Southgate has never been one to make players feel safe within the national team, warning them that nobody should feel certain about their positions and, following the recent success of the young lions, he is obviously keen to inject a burst of youth into the senior team. With Southgate omitting consistent members of the national team, leaving them wondering if their duty for their country has been called to an end, he will be hoping to make each individual player hungry to impress him, and the fans, once again.
England, who now have 13 players aged 24 or below, are pinning hope on the three young lions to raise the nation's game in hope for a successful World Cup run. Abraham who has now scored five goals for his loan club Swansea City earned his first call-up to the national team alongside 20-year-old Gomez, who has become the starting right-back at Liverpool. They will both be hoping they can convert in front of the 90,000 crowd at Wembley Stadium. Loftus-Cheek, who is yet to appear as part of a winning side with Crystal Palace, will be hoping to perform alongside his fellow young lions to impress Southgate and earn their right to get the regular call-up to the England senior team.
England play Germany and Brazil during the November International break.
Sportsvibe works with UCFB to give its Media students a live platform for their work. Any of the views and opinions expressed in their articles are their own and do not necessarily reflect the view of Sportsvibe or of Fleet Street Sport and Media Group
---