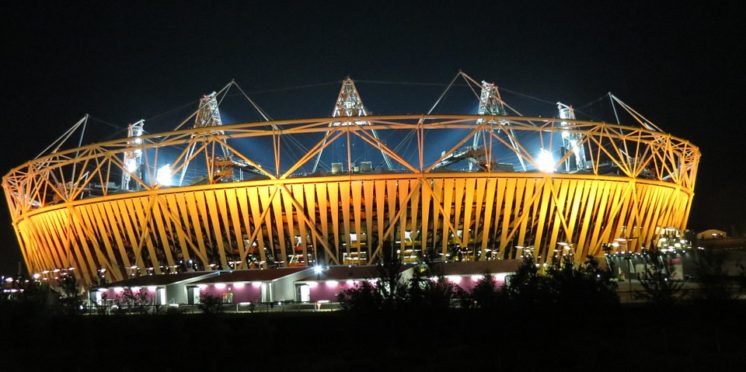 Olympic and Para sports worth £19bn to UK economy
Thursday 9th November 2017
The study by academics from Sheffield Hallam University for funding body UK Sport – which celebrated its 21st birthday this year – also finds that this sector of the sport industry now generates consumer spending of around £20bn and provides employment for more than 620,000 people across the country.
Between them the Olympic and Paralympic sports (not including sports such as football and golf for which the Games are not considered to be the pinnacle of their sport) account for more than half of the entire sporting economy, more than one per cent of the entire UK economy and more than two per cent of all UK employment. And if the wider supply chain is included, the value of the sector – known as Gross Value Added (GVA) – increases from £19bn to £30bn.
This level of economic activity makes Olympic and Paralympic sport larger than other whole sections of the economy, such as the water industry, or the agriculture, forestry and fishing sector. Road cycling alone is now worth £2.3bn to the UK economy, rising to £3.6bn if the supply chain is included, and supporting 75,000 jobs. The strength of the Paralympic sport sector is shown by a value of more than £2bn, with wheelchair basketball alone being worth £42m to the country. And with three months to go until the Olympic Games in PyeongChang, winter sport is shown to be an increasingly popular industry, with ice skating alone worth £400m in the UK.
The data also suggest that British success at the Beijing, London and Rio Games has helped to spark an upsurge in economic activity in sports such as running, cycling and swimming, with employment generated by Olympic and Paralympic sports now larger than the entire sports sector was back in 2004. The report uses the official National Accounts to measure the sector's contribution to different industries and takes into account public participation in sport as well as the Government and Lottery-funded elite end of Olympic and Paralympic sport.
The report by sports industry experts Professor Simon Shibli and Themis Kokolakakis concludes that:
"Olympic and Paralympic sports are fundamental in creating GVA and employment within the overall sport industry, accounting for the majority of the output produced. Their contribution to employment at 2.1% is much higher than their contribution to GVA, implying that growth in Olympic and Paralympic sports will result in an accelerated rate of growth in employment."
Minister for Sport and Civil Society Tracey Crouch MP said: "Sport is hugely important to British life. It strengthens communities, increases physical and mental health and, as this report clearly shows, makes an enormous contribution to our economy. The incredible performance of our Olympic and Paralympic athletes not only inspires millions of people in the UK to get active, but helps boost the sports economy, providing jobs and driving growth across the country."
UK Sport Chair Dame Katherine Grainger said: "This report for the first time shows the huge value of Olympic and Paralympic sport to the wider economy in terms of jobs and consumer spending. We know that our Great British medals in recent and future years can help to inspire the nation to get active and take up sports and exercise, whether in a local parkrun or aiming for an Olympic podium. That's why investing in our medal success through the National Lottery is also investing in the health and wealth of the country as a whole."
Report author Professor Simon Shibli said: "The Government's strategy for Sport, Sporting Future, requires organisations to consider not just how they contribute to the nation's health or wellbeing, but to the economy as well. UK Sport has shown considerable leadership in acting on behalf of Olympic and Paralympic sport to quantify their contribution to the economy. While the public have enjoyed watching the unprecedented medal success we have enjoyed since Sydney 2000, they are perhaps unaware of the huge contribution that Olympic and Paralympic sport make to the UK economy.  We hope that this report is a useful first step in addressing the research needs of the fifth outcome area in Sporting Future – economic development."
---