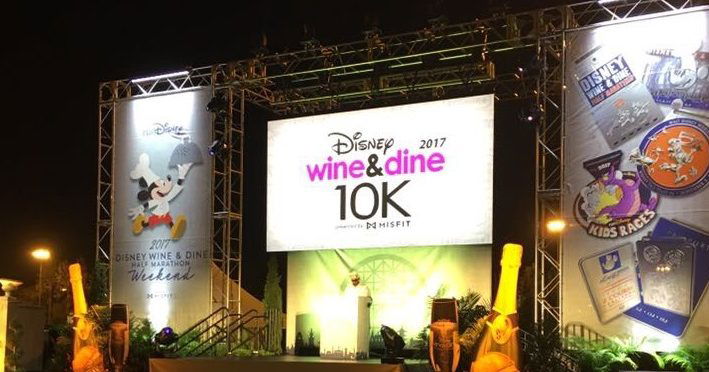 The fun side of being an athlete!
Friday 17th November 2017
Jack Gladman – Student UCFB, Wembley
As an athlete, you train week in week out for 99% of the year in the cold and wet or the heat.  You love every second, but factor in that I love to travel and that made Disney's Wine and Dine 10K the obvious choice for me. The most magical place on earth clearly worked its magic with me racing hard to place 15th out of 11118 and 2nd in the 18-24 age group.
After the pressures and adrenaline of a home World Championship, the disco-like atmosphere was exactly what I needed to motivate me to power me to start my racing season; 40:24 may not be a Personal Best but the experience was second to none.
Flying through three iconic theme parks hard in competition was something from a fairytale, Preparations for the race centred mostly around stamina building which was slightly hampered by illness 2 weeks prior to departing for Orlando.  After overcoming illness I faced a slight race against time to rebuild stamina in time to be competitive in this race.
Overall both myself and my coach were happy with my performance in the Wine and Dine 10K as well as recognising the areas that I need to improve over the distance in preparation for my next race the Mornington Chasers 10K on December 3rd. This will be my final race of a hectic and action packed 2017, a season that I will look back on with much satisfaction.
2018 I am ready for you – here I come!
Sportsvibe works with UCFB to give its Media students a live platform for their work. Any of the views and opinions expressed in their articles are their own and do not necessarily reflect the view of Sportsvibe or of Fleet Street Sport and Media Group
---