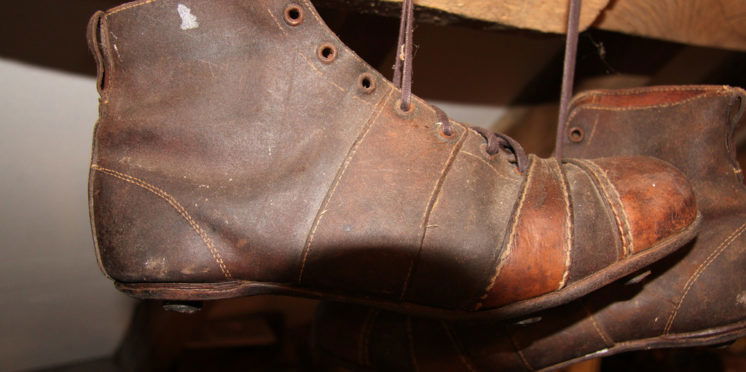 What football boots should you buy?
Friday 30th November 2017
Ebenezer Pinto – Student UCFB, Wembley
With there being an endless choice of football boots available on the market to choose from it is becoming increasingly harder for the athlete to decide what their next purchase will be. Budget, comfort, and performance, as well as other aspects such as durability, are essential factors when looking to purchase your next pair of boots. If you find yourself in this predicament fear no more as this guide should leave you knowing exactly what your next pair of football boots will be.
Budget
Before you even start looking at what boots you may be interested in buying, firstly establish a budget. Typically, the latest elite tier model football boots range from anywhere between £150-£300. If your budget is below this you may have to consider going for a takedown model. Popular brands such as Nike and Adidas offer good alternatives for those who can't afford the elite tier models. For example, the Nike Magista Orden 2 retailing at £145, features a similar upper to the mesh and Kanga-lite upper which is seen on the Nike Magista Opus 2. The Orden also features a tongueless construction similar to the elite models the Opus 2 and the Obra 2. Although there are some technical differences between the models, if you want to aesthetically look like your heroes on the pitch yet still reap some of the performance benefits that the elite models offer then the Orden 2 may be a boot to consider if the elite models are out of your price range, of course.
Comfort
One of the most important parts to consider when buying new football boots is the comfort. You're unlikely to perform at your maximum ability in match situations if your boots are making you feel uncomfortable. If you have wide feet you may prefer a leather boot such as the Nike Tiempo Legend 7, retailing at £200, which boasts a super comfortable kangaroo upper leather which molds to the foot for a customised fit. On the other hand, for those of you that have narrow feet The Nike Mercurial Vapour 11, retailing at £210, may be a great choice for you. The Vapour offers a very aggressive and tight fit in the midfoot eliminating any movement or heel slippage within the boot improving lockdown and responsiveness.
Surface and Durability
Firm Ground (FG), Soft Ground (SG) and Artificial Grass (AG), are the most common playing surfaces in football. If you're thinking whether you can use 1 pair of boots to wear on multiple surfaces the answer is yes, but bear in mind this may affect the boot's durability in the long term if the boots aren't used on the surface they were manufactured for, especially if you're looking to purchase leather boots. When it comes to grass, FG boots are intended for harder/dry pitches, SG boots for wet ground and AG boots for 3G and 4G pitches. In theory, an FG boot can also be used on SG and 3G/4G pitches if you don't want to or can't afford to purchase individual boots for the 3 separate surfaces. In contrast, SG boots are not recommended on FG and 3G/4G as they can cause serious injury to the wearer. 3G/4G boots are also not recommended on any other surface but their own.
So, there you have it your complete guide to buying your next pair of football boots!
Sportsvibe works with UCFB to give its Media students a live platform for their work. Any of the views and opinions expressed in their articles are their own and do not necessarily reflect the view of Sportsvibe or of Fleet Street Sport and Media Group
---