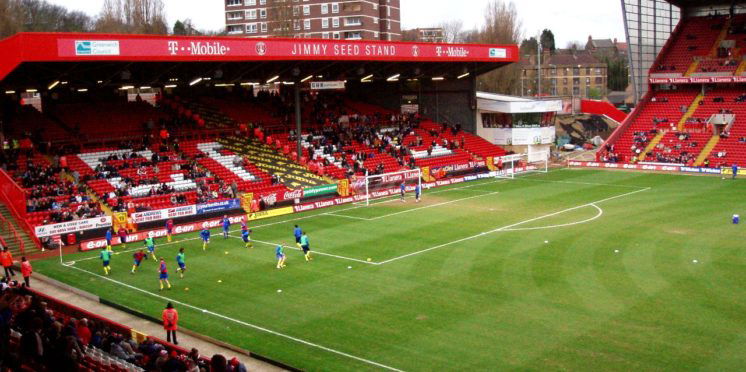 Charlton Athletic celebrates 25 years in the Community
Tuesday 12th December 2017
Tom Tyler, Student UCFB – Wembley
Football has always been a fan sport and football clubs have always been a big part of its community but fewer teams in England are as big of a part of their community than Charlton Athletic. The club's community trust is celebrating its 25th year anniversary and is only getting bigger and bigger.
Charlton Athletic Community Trust (CACT) was founded in 1992 and became a registered charity in 2003. The work they have done has been recognised by many, highlighted in the last few years, as CACT have won the English Football League Community Club of the year on three separate occasions, most recently in 2016.
The growth of community trust within its 25 years has played a massive part in its success. The Trust is now a charity that employs 100 staff and reaches thousands of people in many different areas and offers a variety of schemes and activities to participate in. In the last year alone, they have delivered no less than 54 projects and engaged with more than 40,000 people.
CACT have many areas that they aim to provide for their community. These include; early help and prevention, education, equality, diversity and inclusion, football and sports development, social action and enterprises and youth services. It is the work they do in these areas that has helped them become an award-winning charity, but more impressively it is the work they have done in improving education and employment, improving health and reducing crime that has had the biggest impact as the work they have done in these areas has been valued at £31 million.
Jason Morgan, CEO of CACT, has spoken about the 25th anniversary on the CACT website saying, "I'm immensely proud to see how far the community programme has come in the last quarter of a century." Jason Morgan has been with the trust since the very beginning and even though it has been 25 years of success, winning awards and making a difference, Jason Morgan is still looking to the future, "I can't wait to spend this year celebrating the great work the trust does as well as looking to new opportunities in the future."
Sportsvibe works with UCFB to give its Media students a live platform for their work. Any of the views and opinions expressed in their articles are their own and do not necessarily reflect the view of Sportsvibe or of Fleet Street Sport and Media Group
---