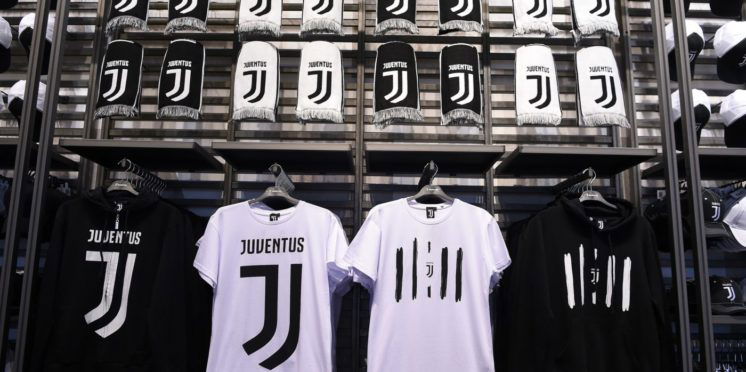 JUVENTUS EXPANDS GLOBAL PRESENCE WITH LICENSED PRODUCTS IN ASIA AND AUSTRALIA
Wednesday 13th December 2017
Juventus Football Club S.p.A is expanding its global presence with a range of new licensed product collections in Japan, China and Australia.
The deals were brokered by IMG, Juventus' licensing representative in Asian territories, Australia and New Zealand. Since appointing IMG in 2016, the Italian club's licensee portfolio has grown to include new product categories in these markets including apparel, gadgets, car accessories and luggage.
In addition to an exclusive branded luggage collection and apparel lines already in market in China, two new apparel collections will be available in Japan by the beginning of 2018. One will feature animated Juventus illustrations, while the other will consist of specially designed jackets, shirts, sweatshirts and polo shirts. The brand is also set to launch car accessories including seat covers, cushions and sun shades in Japan, as well as game cards, phone cases, keychains, wallets and mugs.  Juventus products are available on major e-commerce platforms, such as VIP.com, and in popular multi-brand stores in select shopping malls.
"We are delighted to be building our licensing programme in Asia and Australia and driving the Juventus brand into diverse new categories and products," said Luca Montesion, Licensing Manager at Juventus FC. "We are looking forward to exploring further opportunities in these markets with the support of IMG."
"We have had a greatly successful run of signings in our first year working with Juventus and continue to receive huge interest in the brand in these markets," added Marcelo Cordeiro, Licensing Director, IMG. "The unveiling of Juventus' new identity and logo presents many exciting opportunities for future and continued brand extension. From apparel to car accessories, we look forward to launching these new lines and announcing many more projects to come."
---