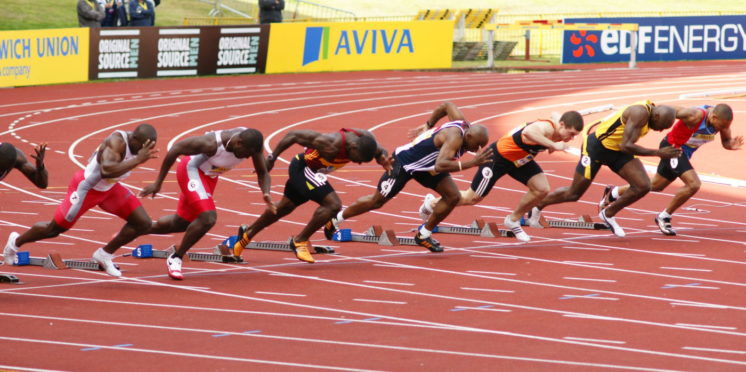 UK Sport and BBC Sport announce live streaming collaboration
Saturday 16th December 2017
Ahead of BBC Sports Personality of the Year on Sunday, UK Sport and BBC Sport have announced a major new collaboration that will lead to more major Olympic and Paralympic sporting events being live streamed to the public, free of charge.
BBC Sport has committed to providing technical and editorial support to sports to enable them to broadcast their events more widely and has offered to live stream the key moments of all UK Sport-supported major events on its market-leading sport website, rights permitting.
And as part of UK Sport's £30m investment over eight years (2017-2025) to bring some of the world's top sporting events to towns and cities across the country, it is procuring live streaming technology to increase the number of sports that have access to a universally recognised platform such as the BBC, allowing them to stream their major events to a far wider audience than those that can attend on the day. UK Sport-supported major events already secured include the 2018 Women's Hockey World Cup, 2018 Boccia World Championships, 2019 Netball World Cup and 2019 World Road Cycling Championships. UK Sport is also supporting Liverpool's bid for the 2022 World Gymnastics Championships.
The new commitment comes after the BBC last month announced ambitious plans to reinvent free-to-air sports broadcasting, with its biggest increase of live sport coverage in a generation. Over a thousand extra hours of live sport could be available for audiences to watch online every year through BBC Sport and BBC iPlayer. The BBC is working closely with sports bodies across the UK with the aim of broadcasting coverage from more than 30 additional sports or sporting events every year.
The free-to-air broadcasts will help to keep Olympic and Paralympic sports and their stars in the public eye between Games times, with more events such as World, European and National Championships likely to be shown. Last month the BBC also hosted a workshop for 28 National Governing Bodies and two partner organisations on live streaming at its Media City headquarters in Salford.
Director of BBC Sport Barbara Slater said: "We have been covering Olympic and Paralympic Sports for decades and we are now taking that commitment to a completely different level. We are going to be streaming more live sport for more people, across mobile, computers, tablets and TV. We will be working closely with UK Sport to ensure the major events they support in the UK reach the biggest possible audience."
UK Sport Director of Major Events Simon Morton said: "Our mission is to inspire the nation with the success of our Lottery-funded athletes on the world stage.  A key part of that involves hosting the some of the biggest international sporting events here in the UK so that the public can see our stars in action for themselves. By working with our partners to enable them to live stream more of these major events on easily accessible platforms such as the BBC Sport website we will help realise that vision."
---