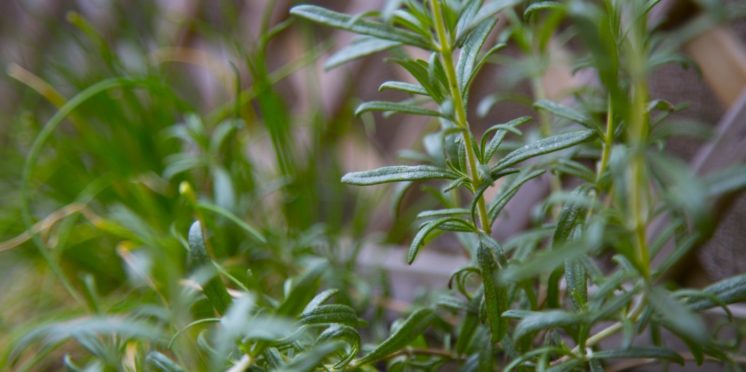 LIVE THE GOOD LIFE, LONGER.
Monday 25th December 2017
Introducing the taste of La Dolce Vita with No.1 Rosemary Water
In the Italian coastal hamlet of Acciaroli, over 300 centenarians reside. In this picturesque corner of the world, where the villagers enjoy life's little vices; drinking, tobacco, and a bountiful diet, the creaky signs of old age evade them. Imagine if you could bottle what they've got.
One man did.
The story of Acciaroli was uncovered by scientists, who identified the high concentration of rosemary in the local diet as one of the crucial variables in what could be helping the residents to live longer, healthier lives. This inspired entrepreneur, David Spencer-Percival, to set out on his quest to bottle the secret of the villagers for everyone to enjoy – the result is No. 1 Rosemary Water.
As pure as it can be, the drink comprises of just two ingredients, with absolutely no additives: ethically sourced pure rosemary botanical extract and pure springwater. Available in both still and sparkling variants, the drink is a delicious, stimulating, flavourful and tasteful way to enjoy rosemary, at any time of the day.
No. 1 Rosemary Water creator, Spencer-Percival, says: "There are countless studies attesting to the medicinal qualities of this super herb – and its legend has been cited in literature as an emblem of remembrance since ancient times. However, as delicious – and evidently powerful – as it is, it's difficult in our modern lives to consume fresh rosemary with every meal and chew it raw like the villagers – but that shouldn't mean we miss out."
"I thought it would be better consumed another way and the idea of a drink developed from there. Our goal was to get the plant's unique and extraordinary health benefits into a beverage that would enable everyone to try and live the good life, longer, wherever they are."
After a visit to the village in 2016 with his wife, Bonita, Spencer-Percival enlisted the help of the world's best botanical scientists to extract the naturally forming, bioactive compounds in fresh rosemary. A strictly controlled and safely-guarded process, using the highest quality ingredients, the optimal blend of No. 1 Rosemary Water was achieved only after countless trials to perfect the extractions and obtain the correct levels of active compounds.
Spencer-Percival added; "I was determined to ensure that we got the optimum levels of Rosmarinic Acid and Eucalyptol (1,8 Cineol), both of which are reported to play an important role in enhancing memory performance and are a natural form of glucosamine -, shown to help support healthy joints. This is a key differentiator that sets No. 1 Rosemary apart – it's much more than just a flavoured water."
The story behind No. 1 Rosemary Water has also captured the attention of a range of academics, including Professor Mark Moss, Head of the Department of Psychology at the University of Northumbria – where he has studied the effects of rosemary for over 15 years. Of the launch of No. 1 Rosemary Water; Professor Moss said;
"It is incredibly exciting times in the field of rosemary research. The proof is in the pudding with the villagers in Acciaroli, who's inspirational lifestyle and diet has captured the attention of scientists around the world.
"No. 1 Rosemary Water is an exciting innovation that will enable more people to enjoy the bountiful benefits of this superherb much more – which is a fantastic thing."
In recent months, the appetite for Rosemary's #SuperHerb status has grown, with studies indicating that even the smell of rosemary can help boost memory performance.
Rosemary Water is available online, in 300ml and 750ml bottles through selected retailers including Harvey Nichols, Wholefoods and Ocado and is priced from £2,95 per bottle. It is calorie and allergen free and contains no sugar or  artificial sweeteners.
No. 1 Rosemary Water
Live The Good Life, Longer.
#SuperHerb.
---