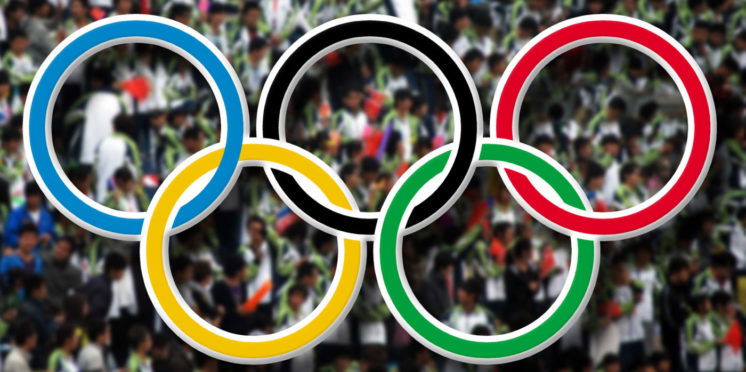 New Olympic and Paralympic sports to receive National Lottery funding as more medals across more sports targeted in Tokyo 2020
Monday 5th February 2018
Increased investment in Olympic sports of over £1m to fund medal potential athletes in new Tokyo events
Increased investment in new Paralympic medal events of over £2m to strengthen our medal ambitions including funding para taekwondo, para badminton and para canoeing Va'a boat classes
Over £2.5m for new innovative medal support plans to provide National Lottery funding to world-level athletes in Badminton, Archery, Karate and Sport Climbing
Tokyo Olympic medal target range increased to 54-92 (from 51-85)
Tokyo Paralympic medal target range increased to 119-168 (from 115-162)
UK Sport today announced new investment into more British medal hopes and exciting new events and disciplines in the Tokyo 2020 Olympics and Paralympics.
The high performance funding agency revealed as part of its annual investment review that athletes in Para Taekwondo, Para Badminton, Sport Climbing, Karate and BMX Freestyle will all receive National Lottery support as they enter the Olympic and Paralympic programme for the first time.
British athletes in all five events have been judged to have genuine medal potential as UK Sport continues its mission to inspire the nation with more medals and more medallists in Tokyo than Rio 2016, and now in more sports too.
In the new Paralympic sports, world champion Para Taekwondo fighter Amy Truesdale will lead the charge in Tokyo, while in Para Badminton the British squad showed their potential at the 2017 World Championships and will now receive National Lottery funding to develop their World Class Programme.
In BMX Freestyle the call has gone out to find new talent to represent Britain in the discipline and compete alongside proven performers Alex Coleborn and Charlotte Worthington as part of British Cycling's world class programme, with additional investment to develop the BMX freestyle programme in the East Midlands.
Initial investment in the new Olympic sports will be made through new innovative and targeted medal support plans, as part of a new UK Sport investment stream aimed at specific athletes with immediate medal potential in Tokyo. In combined Sport Climbing this will initially support current bouldering world champion Shauna Coxsey, and in Karate it will support 2016 world champion Jordan Thomas, so that they can go for gold in Tokyo 2020.
Following strong results in 2017 the UK Sport Board has also decided to invest in similar targeted medal support plans in Badminton and Archery for individual athletes with proven world championship level success in the current Olympic cycle. In Badminton this investment will support Chris and Gabby Adcock, who won a bronze medal in the mixed doubles at the World Championships in Glasgow last year. And in Archery it will support Patrick Huston and Naomi Folkard, who achieved a bronze medal in the new mixed team event at the 2017 World Championships in Mexico. Potentially this medal support plan investment could reach up to eight athletes in each sport with funding for full-time training as well as coaching, competitions, travel, equipment and expert sport science and medicine.
The British Wheelchair Rugby team – which won European Gold in 2017 ­­­­– will also receive a small amount of transitional funding to support its ambitions to attend the World Championships in Australia this year to allow them to prove their Tokyo medal potential.
Other exciting new chances for medals in Tokyo will include the return of the Madison in Track Cycling, the new Triathlon Mixed Relay, and the Para Canoe Va'a boat classes. In total, 13 more Olympic podium level athletes and 28 more Paralympic podium level athletes can be funded by the National Lottery so that the next generation of sports fans can be inspired again.
Overall this means UK Sport is increasing its medal ambitions for Tokyo within its existing budget, following a successful performance year in 2017 which surpassed the achievements in the equivalent stages of the London 2012 and Rio 2016 cycles. The Tokyo Olympic medal target range is increasing to 54-92 (from 51-85) and the Paralympic medal target range is increasing to 119-168 (from 115-162).
The increased investments have been made possible as a result of releasing previously ring fenced funding for new sports and disciplines now assessed to have medal potential in Tokyo; and governing bodies such as those for sailing and athletics increasing their co-contribution to funding their world class programmes either from other sources of income or by finding efficiencies, meaning money can be reallocated to more sports. Karate and Para Taekwondo will also share world class facilities and expertise with the existing GB Taekwondo squad in Manchester's Sport City, in the latest example of the high performance system working together to support each other and save money.
Matt Hancock, Secretary of State for Digital, Culture, Media and Sport, said: 
"Britain is an Olympic and Paralympic powerhouse and this funding announcement shows the depth of medal potential we have across a diverse range of sports.
"Sustained investment from National Lottery players and the government has been fundamental to Team GB and ParalympicsGB's success. It is fantastic news that the likes of BMX, para taekwondo, and sport climbing are now also receiving support to give our athletes the best chance to win medals at Tokyo 2020, make the country proud and inspire many to get involved in sport."
UK Sport Chief Executive Liz Nicholl said:
"UK Sport's vision is to inspire the nation through Olympic and Paralympic success. Today's announcement, following the annual investment review into our summer sports, confirms strong potential to deliver more medal moments from more sports in Tokyo 2020.
"Exciting new events such as sport climbing, karate, para taekwondo and BMX freestyle will be funded to inspire a whole new generation of Olympic and Paralympic sports fans and it is fantastic that we already have world class talents ready to compete for medals in those events and more.
"We are also delighted to be able to target funding to medal potential athletes who have delivered success at a world championship level in 2017 in the cases of badminton and archery. Thanks to National Lottery and taxpayer support we have been able to fund more sports targeting medal success in Tokyo than ever before with the promise of more British athletes on the Olympic and Paralympic podium to inspire the nation."
Today's announcement means that UK Sport will be targeting medals in 20 Olympic sports and 18 Paralympic sports in Tokyo 2020. This is more than the equivalent UK Sport-funded medals won in London 2012 and Rio 2016 (excluding non-UK Sport-funded sports such as tennis, golf and Rugby 7s).
New co-funding contribution agreements include Athletics and Para Athletics receiving £430,000 less from UK Sport, including £180,000 of overhead efficiencies; and Sailing receiving £116,000 less due to an increase in co-funding contribution. The Para Taekwondo and Karate programmes will also be based at the National Taekwondo Centre in Sport City in Manchester, an elite training centre also supported by Sport England and Manchester City Council. This will allow athletes to collaborate and share resources and expertise with the elite GB Taekwondo squad in a partnership supported by the British Karate Federation.
---