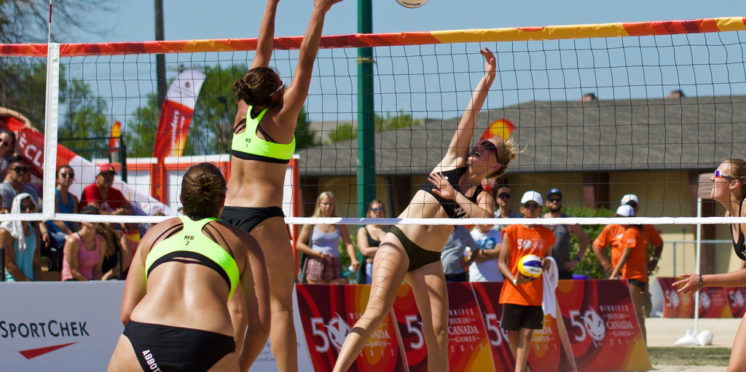 Team England – Day 6 Quotes from this morning and overnight
Tuesday 10th April 2018
Natalie Blake, from Manchester, finished sixth in the women's lightweight para-powerlifting final, and announced her retirement after the event. She said:
"I had some problems with my arms, so we had to lower the weights just to get three good lifts in but I am happy with my lifts and that I have come back to Australia, where I started the sport; I did my first Paralympics here so wanted to finish here. I have retired here on a high, with three good lifts, and that is all I can do.
"This is my last competition. I have done it for a very long time, 20 years, and now I am finding it hard to motivate myself and lose the weight so I have all the wonderful memories from over the years and now I am going to go and enjoy my life.
"When I got to the Stadium, I started blubbering but it's just saying goodbye and I am now looking forward to watching everybody else lift.
"I am looking for a job now, currently volunteering and in the future want to come back as a coach. I don't want to leave the sport altogether, this is my life, I have enjoyed it, there have been moments where I haven't done really well but this is my life and I just wanted to give something back so If I can help give back what I have achieved to something else, then that would be really good."
It was bronze in the women's lightweight for Zoe Newson, from Ipswich, who said:
"It felt really good. This is the only medal that I haven't got, so now I feel like I have got the full collection.
"I just turn up and leave everything else to the coaches. It stops me from worrying and helps me concentrate.
"When I found out (about 4 years ago), that I couldn't compete in IPC (due to de-classification), I was really emotional. I actually started competing able-bodied for a bit.
Leicester-born Sam Ward scored a hat-trick in England's men's hockey 3-2 comeback victory against Wales. He said:
"We were pretty gutted as a squad at half time but we grafted as hard as we can in the second half and really strong performance from the boys to come back and win 3-2, that's fantastic.
"At half time we said that we needed to work as hard as we can and stick to our game plan. We did that in the second half, that's all we can do and we just need to learn from that and start like that from the word go.
"Tomorrow we have a massive game and will come out fighting tomorrow."
Hayley Simmonds, from Redditch, took bronze in the women's individual time trial track cycling event today and said:
"It's incredible. It's something that I have dreamed of, to be here, representing England at the Commonwealth Games. I knew that if I had a good ride, a medal was a possibility, but I didn't dare think about it too much. So, to be stood here with a medal around my neck is just a dream come true.
"Being the third last off, I knew that if I finished with the fastest time, that I was guaranteed a medal. I was just riding my own race to a certain extent, but then had Julian in my radio updating me on progress so knew that I was going well so I just had to keep pushing.
"I have never approached an event in the same way that I have done, for this. With it being early in the season so I don't have that many under my belt so far in the season. I knew that I was going to have a hard training push up until around the 23rd March and then start my taper, and it's not something I have ever really done before."
Despite only taking up the sport nine months ago, Louise Sugden, from Reading, lifted three clean attempts to finish in second-place and grab a silver in the para powerlifting heavyweight category. The former wheelchair basketball player said: 
"I think that my last lift just felt really good, I was really, really happy I was able to perform at the moment that I needed to, I knew that I needed that lift to get silver and I went out and I performed.
"I decided I needed a different challenge and turns out I'm quite naturally strong and so we're just working to get me even stronger.
"I've actually done 103kg in competition before, so it wasn't a competition PB so we stayed safe to some extent. But obviously with the Kenyan getting 101kg, she pushed me right to the last lift so it was a great competition and I'm really happy.
"I think when it sinks in I might feel different, I'm just really relieved at the moment. I knew I had the strength to beat the Kenyan, but obviously inexperience could have crept in today. I held it together for the big moment.
(On comparatives to basketball accomplishments) "It's just not comparable, really. It's fantastic, at 33, to be starting a new sport and winning the silver medal at the Commonwealth Games, if you'd told me that a year ago I wouldn't have believed you at all."
After exacting his revenge for his controversial disqualification on Day 1, Ben Proud, from London, retained his 50m freestyle title and claimed gold. He said:
"I'm really pleased, to be able to go three sub-21.5s pretty comfortably, pretty relaxed, I'm not sure how much further I can push that right now – I don't know, but I feel very good. Going to Glasgow this summer, it's another opportunity to push my times. I'm really confident.
"I think it's down to the right preparation, coming into this I knew I'd have the 50m butterfly first so we'd give the taper to that, in the past I'd gear it towards the freestyle and I'd been hanging on for four days just clinging on to that taper but I'm still fresh and I feel good, it just takes the edge away. So I'm really pleased to be consistently going 21.3s, 21.4s. I'm very happy.
"Brad (Tandy's) got one of the best starts I've ever seen, obviously racing against (Cameron) McEvoy who's fast as hell at 50m freestyle. It's very interesting, and very good practice coming into the pool rooms, handled ourselves right and performing well. If this was in a World Championships scenario, to be able to go around the same time, that's usually what it takes to get a medal. I've got a couple more years to really try prove it, manage my skills a bit better so I can move from rung to rung. This definitely was a practice round for me, and it was very good at that.
"When I lost the opportunity to retain my 50m fly title, I really was clinging on to what I had left. To be able to retain this title gives me the energy to be able to come back in four year's time in Birmingham in front of the home crowd, and hopefully I'm still in good shape and I can try and get it for the third time. But that's a long time in the future, at least right now I've done what I can, I've put myself in with a good opportunity and hopefully I can keep moving forward."
Holly Hibbott (Southport) and Eleanor Faulkner (Sheffield) after winning silver and bronze respectively in the Women's 400m Freestyle. They said:
Faulkner: "It has been a long time coming. Last Commonwealth Games I came fourth. I was determined to come in and hopefully get a medal this time. I've walked away with a bronze. A little off my personal best but I'm really happy.
"I was determined to not let it be a fourth. If I had to kill myself for the last 50m then I was going to do it. Especially after coming fourth in the 200m as well. Fourth is not a place where you want to be. You want to be on that podium.
"I could see Holly. Other than that, I wasn't really thinking about (others). I saw one of the girls to my left and I was thinking 'she's coming' but I wasn't letting her have it."
Hibbott: "After last night's fourth which was really disappointing, to come out and get a silver medal. I'm really pleased with that.
"Even in British competitions we are always pushing each other to touch the other one out. It's great to have someone on the team get a bronze. Last night Australia getting a one, two, three was not great. To get silver and bronze for team England is great.
Faulkner: "We were determined not to let them have one, two, three. We were saying this afternoon we were not going to let them have it today."
Hibbott: "(Australia) have had it a few times. We were like 'we have got to beat them next time'. We always share a room so we are always pushing each other on and giving each other vibes that bounce off each other. Especially when we came in today. That was another reason we wanted to get on that podium together."
56Kg Boxer Peter McGrail, from Liverpool, beat Samuel Yaw Addo to reach the semi-finals. He said:
"I knew he was tough strong man from Ghana. At the start of the round he had good power but then he would lose it, so I had to be careful at the first part of the round so I was just trying to use my movement, my feet in and out and my fast hands.
"If I get silver or bronze I wouldn't be happy with it, I would feel like I would have underachieved.
"We watch the daily fights and make a little plan but things can change, you could make a plan and then you could come out and things happen completely differently so you have to adapt.
"I'll keep my diet right, believe in myself, turn up on the day and put a good performance in. As long as I box at the best of my abilities then there is nothing in the way between me and my gold medal, otherwise I'd be gutted and feel like I'd underachieved."
Bournemouth pairing Victoria Palmer and Jessica Grimson spoke after England got knocked out of the quarter finals of the women's beach volleyball to Canada:
Grimson: "I'm really gutted at the moment. After any loss we feel it. I think we are going to kick ourselves in a couple of hours when we realised how close we could have been. It shows the consistency and the years that (Canada) have been playing together. They are a decent team. We can't underestimate what they were going to do. It's a shame that the result didn't come off today.
"I think they stepped up their game. They served a lot of errors in the first (game) so they changed that which put a lot more pressure on us. It was just down to who had the balls at the end. They just had that little bit more unfortunately. They had a good game. They changed things up. We picked up on what they were doing but a couple of errors crept in which made the game go their way.
"That's what we wanted to do with this tournament. We wanted to make it more aware in England and make people see our sport and fall in love with it like we did. We would love it to be in Birmingham. Anything we could do to push that on would be great. This is the first (games) that beach volleyball has been in. It is an optional sport so we need to make sure we keep putting our case forward to show that it is going to be a world class sport to have in the Commonwealth's.'
Palmer: "As Jess said we have our bulk season coming up now. There's European tours, there's the world tour. There's a lot more tournaments where we can put England on the map so fingers crossed that that will change their minds and push it forward from there.
"We've just finished our game so we are just focused on what we are doing at the moment. Our federation and everyone behind the scenes will be fighting for us. We are here and we are going to focus on the next job that we have got to do."
91Kg Cheavon Clark defeats Scotland's Scott Forrest in the Men's Boxing quarterfinals. He said:
"I haven't fought since the world championships in September with some little injuries here and there and that's a long time to not fight. Scott is a good opponent, he is second after me on the GB team, so I've done well. It wasn't my best performance, but I've won and that's what champions do. My plan was to use my feet, but they were not working, the brain was but not the feet. Now this fight is out of the way I can only get sharper."
Luke McCormack, from Sunderland, progresses to the semi-final of the men's 64kg boxing, having won in his bout against Australia's Liam Wilson. He said:
"I was showboating a little bit. Just to make everyone see just how easy I felt it was. Good fighter. Always a good fight."
Chris Adcock (Leicester) and Ben Lane (Kingston Upon Thames) after progressing through the men's badminton doubles over Australia. They said:
Adcock: "Happy with that performance. We were playing a very experienced Australian pair. Two straight sets was good. We had the home crowd against us. First competitive match. When it got tight we got better and we stepped up. Really happy with that. It's always great playing against the home nation."
Lane: "As Chris said it's always nice to play a home nation because it's a packed crowd. Sometimes I like the crowd cheering against us. It gives us a bit more motivation. They definitely put up a good fight today, especially in the second set. They definitely troubled us. It's good that we stayed calm towards the end of the match and managed to stick to our game."
Adcock: "We take it one game at a time. It's an old cliché but we honestly do. We have got quite a tough next game against the Malaysians. It should be really good, good fun. We are looking forward to getting on court again against the Malaysians. Neither of us were able to feature against the Malaysians in a team event so it will be really nice to go on against a world class pair and just have a good game and enjoy ourselves."
Lane: "I don't tend to look at who we have got in the quarter finals. We have to focus on every match. We have to get past the Malaysians before we start thinking about the Indians. (We) don't want to overthink it too much and just enjoy it. Like Chris said, it's great to be at the Commonwealth Games for me. (It's) my first experience playing with Chris who has been to many games, multiple sport events before. I'm really enjoying it."
Chris: "To be honest it wasn't as heavy as I think it was. The team did fantastically well in the knockout stages. We won three nil in the quarter final. We lost three nil against Malaysia so we didn't play. We won three nil again in the quarter. The team did a fantastic job so it kept everybody fresh. Everybody got a good hit in the hall and got used to the conditions. Condition feels good. I think we are fit and healthy athletes. Not having too many cakes in the village, not yet. We are doing everything we can to keep ourselves fresh and we have a great team behind us so we rely on them to get us on court fit and ready.
"I find it inspiring watching our athletes doing so well. We are picking up so many medals in the pool. They are doing a fantastic job and there is a really good feeling around the squad. We all know that we are here to perform. I know the swimmers quite well so we all respect each other and I'm sure they will enjoy themselves and they richly deserve that. Hopefully we will too after our game."
John Lane, from Sheffield, finished sixth in the men's decathlon and said:
"It's been up and down, as most decathlons are. But I'm happy to get to the end, happy to finish – no idea what I scored. A few little niggles along the way, but that's about it really. I got a PB in the discus – it was one of those ones where I thought I'd let every bit of frustration out and I just caught a good one. It's been coming for a long time in that event, I just never seemed to have done it.
"Overall I'm happy. I struggled to do some of the things I wanted to do with some of the little niggles, but no excuses. I had a great time. It was brutal – only 8 of us ended up finishing. It's not uncommon but it's been an odd competition."
It didn't go to plan for Sophie Hitchon, from Burnley, in the women's hammer throw. She said:
"It just wasn't quite there today. The warm-ups were really good but it just didn't happen. I've been working on a new technique and I've got to keep working on it because it is definitely the way forward. When I land it, it will go very far. It's track and field; it happens sometimes – I didn't execute so it didn't quite work.
"It's part of the sport. I was utterly devastated after the world final last year but I told myself after London that I wasn't going to cry. No one in 2014 thought I was going to win a medal in Rio, so two years out from Tokyo, I'll be ready for it."
After the men's T54 1500m final, Nathan Maguire (Salford), Dillon Labrooy (London) and Rich Chiassaro (Harlow) said:
Maguire: "It was an argy-bargy kind of race where you just try and not get boxed in. It was a bit annoying – people kept coming on my outside and I was having to fight them off a little bit. It just came down to the final sprint. Someone came round me and got me boxed and I couldn't get out quick enough to be able to make my move. The sprint at the end was great and the guys were phenomenal. 3rd, 4thand 5th came across the line within 0.3 of a second, so it was nice to be able to share that with Dillon.
"I'm gutted for Rich (Chiassaro) as he got a puncture half way round – that's gutting for him or for any wheelchair racer. It's your worst nightmare.
"It's so cool for us to race alongside the able-bodied guys. I was just chatting to Adam Gemili and it's nice to be able to share the moment and show that we deserve to be put on such a high stage too."
Labrooy: "It was pretty good – I came in hoping to finish top-five. I just got boxed in over the last 250m. I probably could have been higher, but I'll just have to learn from it and try and improve next time. My tactics were just trying to keep up with whoever was trying to go with Rich (Chiassaro) at the beginning and then do my best to get round the pack at the end."
Chiassaro: "My tyre exploded after 300m – I couldn't believe it. I tried to hold my pace, but over the last 300m I just couldn't keep it going. The chair wasn't holding the bend properly. It could have been anything that caused it, I just don't know, it's never happened to me before. I'm a bit gutted as I know the sorts of times I can do, but it's just one of those things."
Nikki Emerson, from High Wycombe, finished sixth in the women's T54 1500m final and said:
"I'm really pleased. I think the race showed up the really obvious bits I need to work on. The girls used the tactic of very much picking the speed up and then slowing down and I wasn't able to keep up on the sprint.  So it's great to having something to learn from for, fingers crossed, Europeans later this year.
"We said that the 1500m here could be very much like the first 1500m of the marathon – because of how the course is, the Australian girls will be trying to drop people, so I know I've got three days now to work on that very short, sharp kick. I've not track-raced in a long time, so it's easy to forget that these girls are world class and I'll need to be on it on Sunday."
Loughborough-based sprinter Andy Pozzi finished sixth in the men's 110m hurdles final, and said:
"After hitting the first hurdle, I just tried to stay calm and recover. I felt like I did a reasonable job but when I got to halfway, I was just rushing the hurdling rather than doing it properly and ultimately it meant I got a bit close to some. It just wasn't good enough. Timing and rhythm is everything in hurdles and you just can't get away with making mistakes.
"My body is really good and I'm in good shape – I prepared really well in these championships, I just didn't perform tonight. I didn't take the opportunity. I was really looking forward to these Commonwealth Games and I didn't do it justice – that's my fault. I'll go back into training now. The outdoor season starts in about six weeks for me so I'll try to sort out some of the mistakes I made tonight."
England's women were in 400m semi-final action, with Anyika Onoura (Liverpool) and Emily Diamond (Bristol) finishing fourth in their respective semi-fianls.
Anyika said: "It went well. Considering how I ran yesterday, it was much better and I felt much stronger – especially coming down the home straight. I was hanging on for dear life, but that's where my strength lies. I've enjoyed the experience and it definitely bodes well for the relay. Hopefully I'll be part of the team.
"I didn't run the way I wanted to in the heat and I paid the price with my lane draw. I knew there would be a lot of work to do in the semi's, but that's just the luck of the draw."
Emily said: "My legs just weren't quite there. I came in with in the back of my mind, if I get under 52 and try to finish in the top three, I might have a chance. I wasn't that far away from that. Two of the girls who beat me ran PBs, so I'd have needed the race of my life and I didn't quite have it today. It's still so early and we have the whole season ahead of us, so it's positive I think.
"I struggled a bit in my heat, because of the heat! I think how I ran today was actually alright, but with a few more months of training under my belt, things will improve. I'm going in the right direction at least.
"We can go back and recover now and put together a really strong team for the relay."
Frazer Clarke, from Burton Upon Trent, after beating Australia's Toese Vou Siutu in Mens +91kg boxing quarter-final said:
"Make no mistake about it, The best of Fraser Clarke is yet to come, you'll see that in the next couple of days.
"Everyone is going above and beyond for us but it's difficult, it's one of those things you know, we're all very good fighters and we've managed to take that into the ring, we've got a good number of medals, hopefully more to come in the next few days."
"Yeah, I spoke to AJ [Anthony Joshua] he messaged me just after the fight, the same message as always 'go and do what you have to do.' We don't say a lot of words as not that many words need to be said. We train hard like professionals, fight hard. He expects me to return with a gold medal, and I expect him to get a gold too."
"That's what it's all about for me, some people want money, others want fame, I want my picture on the wall in the GB boxing team for the Olympics. I look up there and I see Audley Harrison, David Price, Joseph Joyce and Anthony Joshua. They're great heavyweights, they're on the wall and I want to join that list."
"I work very hard and very professionally and my objective is to be on that wall with a gold medal in Tokyo. But, for now, the job is right here on the Gold Coast and I've got to take the next fight."
"I'm 100% focused, as for the rest of the team I don't believe they were not focused. I've been around the main camp they're all very focused and very professional. This is a sport- sometimes there's a winner and sometimes there's a loser. If you didn't get it right this time, I'm sure they will next time."
"Yeah, we expected to get through to the medal stage, we came out here and didn't expect anything else, we're prepared to be world champions!"
"You know what, I think I made it a little closer than it should have been, I felt very good warming up, but when you get in there maybe nerves creep up. Possibly from a big crowd, even though I've seen it before sometimes they can get to you. I bet the Australian at 60% I'm only going to get better."
"I had a lot of time out last year, for injury admittedly and I've put a lot of weight on. It's been a hard time since Christmas trying to get the weight off. I've met up with my nutritionist, we've agreed on a weight and I have to adhere to my weight so that I can give the best performance possible."
Sarah McDonald, from Newcastle Upon Tyne, after finishing 8th in the women's 1500m final said:  4:05.77
"I had nothing to lose today, so I just had to execute my race. I've got the European standard, so it's good. I was reinstated as it was decided that my race was impeded by the other athlete's fall yesterday, so it was really a free shot for me. I'm happy with how everything went considering yesterday.
"I went into the race with a relaxed mind – as I went out, Charlie Grice said to me I had every right to be in that final and that everyone is equal going in. It was hard to re-set after yesterday but that helped. I'm really happy I came back."
London-born Katie Snowden who finished in 11th  place in the women's 1500m final said:
"I'm a bit disappointed if I'm honest. Although I was only a fastest loser in the heat, I actually felt quite good in it. But I just couldn't go with that pace today and it went out from the gun. But Melissa (Courtney) is someone I train with and she got a bronze medal, so I'm absolutely over the moon for her, she really deserves it.
"It's great to be mixing with these girls. It's my first proper champs at senior level and it's so promising to have a training partner with a bronze medal. I just need to go back now and keep working to get in good shape for the season."
Jessica Judd, from Rochford, after finishing 14th in the women's 1500m final said:
"I gave it everything and left it all out there on the track. It's close to a season best, just so I'm really happy with that.
"I was just exhausted in the end, I'm ok. I'm just not sharp enough as I'd like yet but I gave everything I could. My dad (coach) will be happy I'm sure so we have plenty to work on going ahead for the rest of the season."
London- born Ben Proud, Bury's James Guy and Adam Peaty, from Uttoxeter, after securing a silver in the men's 4x100m swimming medley relay said:
Ben: "The team did an amazing job and put me in a good position. I'm just sorry I could have held on for a bit longer.
"The whole way back I was just giving it my all, I don't think I could have done anymore. I don't train for the 100m anymore. To get a 47,  It's great for me and it's great for James (Guy). It's showing us that the work we are doing is moving somewhere. Next year it will be Duncan Scott coming back into it and I think it's going to be exciting watching this team develop across the next two years leading towards Tokyo. For me this is probably my last chance doing the medley relay. It give me confidence. I won't be able to fill the shoes of Duncan.
"To do a double race, as I said I didn't really train for this sort of thing. It gives me a lot of confidence in myself, my body and my mind. The Commonwealth Games 2018 is finished now. All I can do is look back and be grateful I saw the English flag get raised three times and I'm standing on the podium. That should be a very special moment for me, and it is."
James: "That's four silvers now and one Bronze. It would be nice to get four golds and one bronze. Considering the start of the week I had and the middle few days it was always nice to end on a high and a good split as well. I'm happy with that. There is always room to improve there. It's nice to finish on a medal.
"Ben is a 50m specialist, he is the best in the world at that. To hold on against an Olympic champion and get pipped by point however many seconds is pretty special. For us, I think the 4x100m will get changed. We will have a faster freestyler in there and obviously that is Duncan, he's a bit faster than Ben. We have got a good strong team coming through the Europeans.
"Luke (Greenbank) has dropped so much this year already. He is only young so he is only going to get bigger and stronger. Those are great signs for Tokyo and the years to come.
"Adam (Peaty) has had a good week. I tried to do my part and have a good race and split. I pulled away from Grant a little bit and that kind of helped us nip a silver medal as well."
Adam: "The mains (events) coming are the world championships and the Olympics. There's plenty of time for that. We were talking before how April is the middle of our season and July will be the main meat of the year. I know we can all improve on that and for us we are only half as fit as what we should be. There was no excuses. We had a great race tonight and we can go faster than that. We all can.
"It's great to be back to what I do. Where I have gone wrong this week is that I've been carried away with chasing times, chasing performance. It taught me something tonight that I was out there for the team backing up the boys. I was just having fun tonight and I set up that rate, backed up the normal rate than what I used in Rio and it worked. It gives me confidence now that I can swim fast in April and we'll see what we get in August.
"For us it's only April. It's the Commonwealth Games but it's only April. We are going to use that as a building block now. After last night, and again this morning I've learnt that I just need to relax and put no expectation on myself. Even though I like that external pressure to get that performance, I think when I'm in training now I need to learn to relax. Work that rate and the performance will come.
"The athlete inside of me is hungry for more and is angry. 'Why didn't I work for more'. Those questions have got to be asked back in training, the person in me is extremely happy. Great race with Cam(Cameron van der Burgh)  last night and Luke is only a young swimmer. He hasn't had many events at this calibre. It's looking very strong for Great Britain. Even as a silver medal it feels like this will now hopefully add more value to the golds in the future and it's going to make me work harder than anyone else from now on."
---