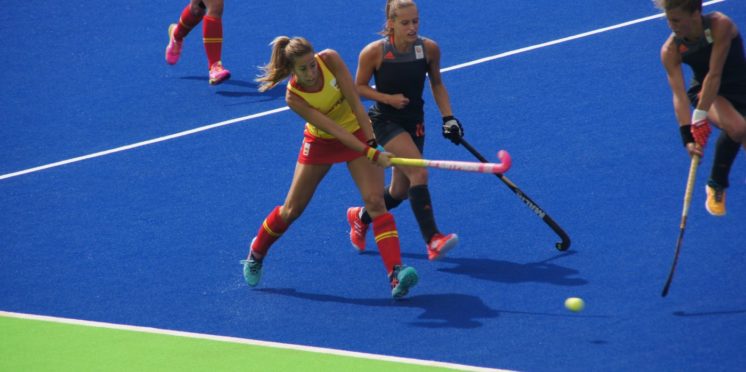 Team England – Day 10 Quotes from this morning and overnight
Saturday 14th April 2018
Tom Mitchell from Cuckfield after England's win against Jamaica in the Rugby Sevens. He said afterwards: 
"It's great to get out on the field and that's what we came to do, was play Rugby and it's great to be in front of this crowd on the Gold Coast. When you come to a tournament like this you know it's going to be highly competitive and there's a lot of top teams in the world here so we know it's going to be hugely competitive but we're confident in the squad we have and it's certainly one of our most experienced so we are excited about what we can do if we get things right."
Emily Kay, from Coventry, was part of the England team in the Women's road race said: 
"It was good. I think I did everything I could. I came prepared for the track and to support th road team.
"I did everything I did for them in those first four laps and rode on the front. The Aussies pushed on over the last climb and I went 'pop', so I think I finished on a high and I did everything I could and hopefully it can pay off.
"The village here is incredible. I've done better than I could have imagined really with my performances on the track, a PB and a medal were things I didn't really see happening and I wasn't sure I'd make it round one lap of the road race so to get round five is a good effort for my team I think. So I can walk away really happy and it's been an amazing experience and one I will keep with me for the rest of my life.
Melissa Lowther, from Wakefield, finished 9thin the race and said afterwards: 
"The disappoint of the Time Trial was hard to get over mentally and so I'm pleased to have competed but I didn't know how I would go but I am happy with my ride.
"It was really tough and quite jumpy with a lot of corners so it was a tough race and coming up the last climb I just lost my legs and Hayley rode us back on to the group which was amazing. We wanted to watch the Australians as we knew it was theirs to lose today and see if we could find any opportunities for Abbie.
"I was pretty all over the place mentally and I had to sort my head out and come in feeling positive and just try and do as well as I could."
Liam Pitchford from Chesterfield and Tin Tin Ho from London won a dramatic semi final in the Table Tennis mixed doubles. The win guaranteed Liam Pitchford an all-time 8th CWG medal to add to his men's doubles coming tonight They said afterwards: 
LP: "The first two sets were really good and then we had a lead in the fourth and they played a crazy ball and that changed the match then. We went match point down but we kept to our tactics  and playing our game and it paid off in the end.
TT H: "I think we had the right tactics but we didn't change it up enough and I think they got used to it and he (their male opponent) played some really nice shots, so it was just to remind us to change it up a bit.
LP: "We didn't want to lose in Glasgow (2014) but we came away with a silver that was probably not expected and I think we'll use that motivation to push us ontomorrow to go a step further. If it's getting difficult we can use that as a motivation to get us going. Anything can happen in a final and we have a good chance and we're playing well enough to win it.
TT H: "I want to say thank you  to my Dad who's my biggest fan. He's probably watching back home even though it's the middle of the night and he's always so supportive when I am down on myself."
Eleanor Dickinson from Carlisle was a member of the England women's cycling team in the road race and said afterwards: 
"I just wanted to prove that the legs weren't gone. We were just told to get in to the race as far as we can and bring up our sprinters as much as we could.
"The course was amazing, the climb is pretty much in the middle of nowhere and there were so many people there and that was great."
Hayley Simmonds from Redditch also said: 
"I was in a good move after my result in the time trial and I was hopeful of getting in a move and I did at one point and I thought it might get away but it didn't and I think the Aussies were always going to bring it back for a sprint. On the last climb I waited for Mel and just said 'get on my wheel, I'll try and bring you back and then it's going to be up to you' so we worked as hard as we could."
"I've had such a good week and it's been brilliant. I just enjoyed today and I think I rode well. Now I have the rest of today, tomorrow and the next few days to enjoy the atmosphere a bit!"
Sarah Walker from Basildon and Lauren Smith from Carlisle beat Australia in the Badminton women's doubles. They said afterwards: 
LS:"It's absolutely brilliant to guarantee yourself a medal and we went in to it really confident because we knew physically that we were strong enough to take those games and we really stepped up and took it to them. We'll be looking to take that in to the final tomorrow.
SW: "If we can get on court, play our own game and be positive I think we can win gold. Hopefully we will win."
Women's Hockey reaction:
Alex Danson from Southampton, speaks after England win bronze by beating India 6-0 in the women's hockey to secure Team England's 100th medal of the Games. She said: 
"Absolutely delighted and so proud of every single member of our team. We came out fighting and it's a fantastic result. I think what you saw today was character. It was a heart breaking result against New Zealand and we were devastated. But we came together, picked ourselves up and I think we came out with the right mentality today and showed how well we stick together and we put on a fine display. I'm delighted for this team today. Mostly though I am delighted for us going forward because I think we are a team on the up. But we can go away now and celebrate this result and we've one eye on the World Cup!"
"Sometimes I think the hardest defeats give you an opportunity to just stop, look at it, and see where we can make those fine adjustments that are the difference between the best in the world because the differences are tiny. I think we can go away now and look at what we've done well – we've been incredibly resistant.
"It means an awful lot to me, it will be my last Commonwealth Games and we have a World Cup coming up on home soil and I think it will be the best World Cup ever in Hockey and we are going to go home, regroup as a whole squad and be absolutely intent in our focus and I believe we're set it alive."
Maddie Hinch from Southampton also said: 
"For a few of us this was a disappoint but in the grand scheme of things I think it's important that we've won today and it sets us up for the summer. The older you get the more you are unsure it could be your last Commonwealth Games so you have to take advantage but the bigger pitch is we bounce back for this summer and make sure we are better.
"I think there's a few key things around our ability to convert all our changes and I think the outcomes need to be better but that's something we can work on. There were times throughout the tournament where we were not as sound as we have been and as we went on we found we did that better. So I think as a tournament
Alicia Blagg from Leeds qualified in 7th position in her 10m platform preliminary. She said afterwards:
"It felt good but I know there's a lot more in there and I hope I can show that tonight. I hope there's a lot of dives I can improve on and I'll work on it and improve on it and hopefully do a lot better in the final tonight.
"It would be great to get a podium finish but I just want to do as best as I can because I know I am up against some of the best divers in the world. I haven't been on the scene in two years, so this is my first major event back so I'll just go out there tonight and just try and break 300 and try and enjoy it."
Daryl Selby, from Harlow, Adrian Walker from Enfield won their match against James Declan and James Whillstrop in the squash said: 
DS: Playing your team mates is really difficult. We played and trained against them all the time and they're a brilliant pair.
AW: But we are good at hanging in there, I don't think we played our best doubles and I don't think they did either and it's a nervy time the semi-final. I am just so happy we have managed to do it somewhere.
Kat Torrance from Croydon said after finishing 4thin the prelim of the 10m diving, said: 
"I'm happy with coming fourth in the prelim and I'll rest up well, have a nap and get ready for the final later which is what really matters."
Matthew Dixon from Plymouth and Noah Williams, from London, said after qualifying for the 10m platform final later said: 
MD: "Really pleased because that was steady for us. Finishing 1 and 2 as well so really pleased with it. I can definitely do a couple of dives better but it will be different conditions so let's see how it is.
NW: "Just trying to enjoy the moment now really and I'm ready for the final. Hopefully we can go one better than yesterday and win gold but we will have to wait and see."
Matty Lee from Leeds said after his prelim qualification: 
"There's lots of room for improvement but physically I am ok. My arm is not 100% but hopefully I can push through and perform well later. It was devastating to miss out on Glasgow with surgery and I've been here three weeks now, it's been a long wait and I am pleased to have just finally competed."
Laura Massaro from Great Yarmouth and Sarah-Jane from Birmingham lost their semi final in the squash doubles to India: 
"It is what it is. I think we did things really well. Some patches aren't so good. But we will look and reflect.
"We will just go away and reflect now on what we can do better and make sure we recover. It's best to treat as if you have won because then you're focused and up for it. We'll definitely be ready for tomorrow.
Rajiv Ouseph from Hounslow lost his semi final in the Badminton and said afterwards: 
"Yeah it was pretty tough. Was always going to be difficult to play against him. I tried to change my tactics a little bit but ultimately he was too strong and so I have to put it behind me and look forward to the bronze medal match later."
Chris, from Leicester and Gabby Adcock, from Leeds won their quarter final 2-0 against Australia: 
CL: "Having played them in the team event actually was a really big advantage for us, obviously they didn't take very much from the team event as they beat us quite comfortably. We had a lot of feedback from how they're playing, what their strengths are and where their weaknesses are. In the first set we started a little bit defensive, they were just taking points and playing quite comfortably. We tried to change it around in the second set, push them back, get the attack back, and actually when we got the attack usually we were getting through."
ME: "We knew this game was going to be tough, when the draw came out we knew this was a tough semi-final if we make it there. So we just put everything in, we had nothing to lose today and I think that played a big part in our performance so obviously really, really happy to beat them and looking forward to playing the Indian guys in the final."
CL: "It was a bit of a rollercoaster, Marcus was right, first set we started too slow. We came out quite defensive, we were late on a few things – and we were always down in the first, we were 11-6 down and it just continued for the whole set.Then the second set it was quite even, the coaches today made a big, big difference – because what they were telling us today was spot on, and we just ground them down in the end. You could see they were nervous, they had all the pressure on them, all of it. Badminton in Malaysia is so big, whereas in England it's not, so they're the favourites, the first time we've played someone in this event that's supposed to win so the pressure was off of us slightly – but it's ridiculous our level in regard to the team event, they absolutely destroyed us, and today we beat them."
You can keep on top of today's action at www.teamengland.org with Team England's daily medal tracker and regular website updates.
---