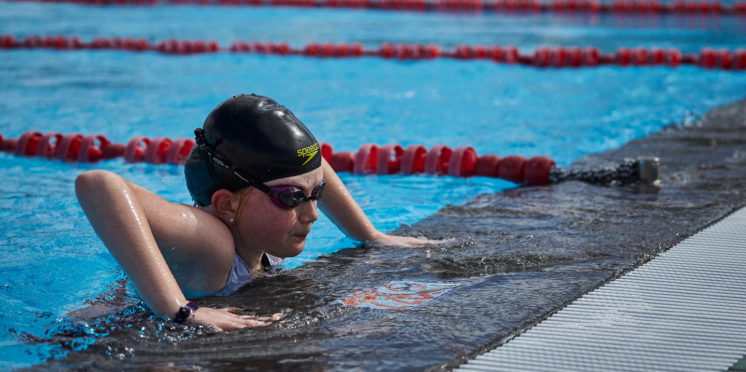 Daughter of Sara Tye announced as HUP™ Children's Cycling Ambassador
Monday 30th April 2018
Leading cycling apparel designer chooses talented young cyclist to showcase latest garments
Samantha Tye – daughter of Sara Tye, award-winning entrepreneur, top 500 international PR, business and organisational development expert, triathlete and chair of Swindon Triathlon Club – has been confirmed as ambassador for HUP™ Children's Cycling.
As ambassador, Samantha, aged 12, will promote #HUPcc for the apparel designer throughout the year. She is a promising triathlete who cycles with a cycling club, swims with a squad and runs at the track and with her mother and sister.  She is also a Swindon Phoenix Triathlon Club member, recently racing in a run swim run in Lanzarote.
The HUP ambassadorial appointment comes as Samantha prepares to participate in the Serpentine Swim Hyde Park later this year, Immortal Wimbleball Kids Triathlon and Vale Trident Tri Start 2 Triathlon in what is turning out to be an action packed 2018.
HUP carefully chooses its ambassador team from positive youngsters aged between 6 to 16 who the company believes can showcase their unique range of quality kit and tell the world! Samantha's activities and achievements will be promoted via HUP's website and social media platforms, allowing customers and fitness fans to follow her story.
HUP Children's Cycling was founded in 2017 by Linette MacArthur, owner of Kids Racing Ltd, the UK's only children's Cycling & Triathlon specialist. The word 'HUP!' means 'Go!' in Dutch. Anyone who has watched top class cycling or junior competitions in Holland or Belgium may be familiar with 'HUP!' as a popular cry from spectators. The HUP organisation was founded by a 'cycling Mum', who had the ambition of kitting out her kids in the most stylish yet functional race wear.
Samantha's mother Sara Tye is the founder and managing director of redheadPR, chair of Swindon Triathlon Club and a top business development mentor. In June this year, Sara will compete in the IRONMAN Wimbleball 70.3. The event will be the culmination of many months of training 14 hour weeks at unsociable hours.
Heralding her daughter Samantha's invitation to join the HUP team, Sara Tye said: "I am immensely proud of Samantha being chosen as an HUP ambassador, and believe that her tremendous training ethic at such a young age has resulted in this endorsement from such a prestigious cycling brand."
She continued: "Samantha trains hard nearly all week and is a member of Swindon Phoenix Triathlon Club. There aren't many 12 year-olds who have the discipline and ability to train for triathlons. Sam completed her first triathlon back in 2016 and is going from strength to strength. We are very excited about Samantha's future and glad that HUP can join in her journey!"
---