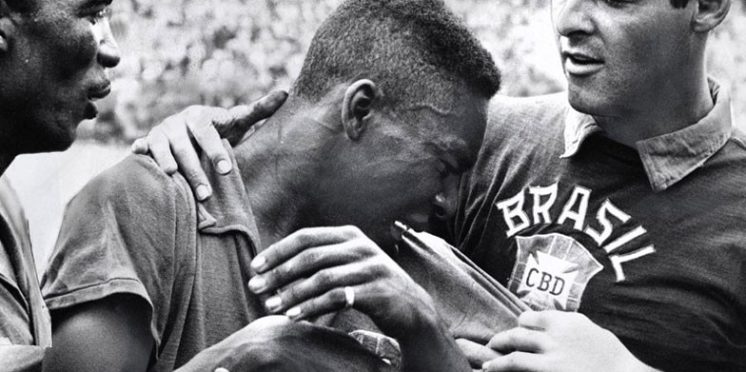 The FIFA World Cup – Seven One Cup Wonders
In June 2018 Iceland and Panama will travel to Russia and become the 78th and 79th teams respectively to take part in the FIFA World Cup Finals since Uruguay held the inaugural tournament in 1930. Brazil has been the only ever-present in the 20 tournaments to date (not including Russia 2018) whilst 21 countries have graced the ultimate stage of the world's finest sport.  With apologies to Cuba and Indonesia (the latter who played just one game) who appeared in France 1938, but without available video evidence, we have taken a ride down memory lane and looked at the countries who came, who saw and who never came again. So take a seat and enjoy Sportsvibe's seven one (World) Cup wonders.
1958 (Sweden)
Wales
It may seem strange to those who witnessed Gareth Bale and Aaron Ramsey swagger their way to the Euro 2016 semi-finals, but Wales have only ever qualified for football's ultimate tournament once. Back in 1958 they also boasted an overseas based superstar and as per 2016 progressed further than their much vaunted neighbours. England. In fact, having won through to the quarter-finals via a group playoff, Juventus superstar John Charles and his mighty Welsh team were only eliminated 1-0 by eventual winners Brazil, the scorer being a young 17 year-old wonderkid named Pele!
1970 (Mexico)
Israel
Politics and sport do not mixed, so says the old adage! However, if you can make any sense of the make up of the combined AFC/OFC/CAF qualifying group (or process, or something!) without reference to politics, then you are a better person than me. Suffice to say that originally consisting of Japan, North & South Korea, Australia, New Zealand, Rhodesia and Israel, this is the oddest collection of nations ever put together in a single Group. North Korea then refused to play Israel and were expelled and Australia played a three-match semi-final series against Rhodesia in Mozambique. Eventually, Israel beat Australia 2-1 on aggregate over two legs and qualified for Mexico. You really could make it up! And after all that, they finished bottom of their group with one point and one goal. At least you get to see that goal.
1974 (West Germany)
Zaire
To most of those under the age of 50 and many of those who have attained and past their own personal half century, the name Zaire will mean either the 'Rumble in the Jungle' or nothing at all. This was short-lived, post-independence name of the Belgium Congo, the huge central African country now known as Congo DR that made it's sole FIFA World Cup appearance in West Germany in 1974. Drawn in a Group with holders Brazil, Scotland and Yugoslavia they proceeded to lose all three matches 0-3, 0-2 and 0-9 respectively. The irony, not wasted on Scotland, was that with all the other games in the Group drawn, Zaire's results determined the outcome of the Group and Scotland were eliminated on goal difference going home as the only unbeaten team in the entire tournament. However, there is one moment that this young nation will be remembered for as long as football is played, if nothing else it shows that there truly was an age of innocence, even in football! The ref really should have booked him.
Honourable mentions to Haiti and East Germany who also made their one and only appearances to date
1982 (Spain)
Kuwait
Espana '82 was a very strange World Cup indeed. It was extended to 24 teams and featured a new and never to repeated experimental second group stage. This allowed for at least one nation from each of the six confederations to be guaranteed a place in the Finals. Honduras, New Zealand, Algeria and Cameroon all took their maiden FIFA World Cup bow, but it was the AFC's sole qualifier, Kuwait, that has never made it back since. They were drawn in a group with England (who like Scotland in 1974 went home undefeated), France and Czechoslovakia. The small Middle Eastern Emirate were not overawed by the occasion drawing with the Czechs and losing narrowly 1-0 to England. However, the match against France had a story of its own  – and definitely one to tell the grandchildren about.
1986 (Mexico)
Canada
Despite their surprise elimination at the final qualifying stage, the USA are rightly recognised as the kings of 'soccer' in North America. However, in 1986 it was their Northern neighbours who made the journey South and crossed the Rio Grande to join the party that was Mexico 1986. They qualified by winning the 1985 CONCACAF Championship, but sadly, their one appearance placed them in a strong Group alongside the Soviet Union, France and Hungary. Despite a strong defence and never being totally outclassed, they lost all three games and failed to score a single goal. Their goal difference of -5 placed them officially 24th and last. Hopefully, we will see them back again, but until then we have to content ourselves with only a fleeting sight of the world's second biggest country.
Honourable mention to Iraq on their first and so far only Finals' appearance.

1998 (France)
Jamaica
Wherever they go, whatever sport they play, Jamaican sports stars lighten up any arena and enrich any event. From the West Indies cricket to Usain Bolt at the Olympics, they add a certain something that no other country and match. And at France '98, the Reggae Boyz proved to be no exception. The style and swagger of their play received scant reward as they lost their first two matches in Group H 1-3 against Croatia and 0-5 against an Argentina team featuring the likes of Gabrial Batistuta and Daniel Ortega. The final match against Japan was effectively a dead rubber with both teams already booked on flights home. However, no-one told Theodore Whitmore that and he scored either side of half-time to set up a 2-1 victory and spark a huge reggae party in Lyon.
2006 (Germany)
Trinidad and Tobago
Eight years after Jamaica played in France '98, the Soca Warriors from Trinidad and Tobago repeated the feat and in doing so replaced their Caribbean neighbours as the smallest country (by population) ever to play in the finals of the FIFA World Cup. Having finished fourth in the CONCACAF qualifying group, T and T only managed a 1-1 draw in the home leg of their playoff tie with Bahrain. However a 1-0 away victory in Manama four days later sealed their place at Deutschland '06. They started their Group B schedule with a spirited draw against Sweden before successive 2-0 defeats to England and then Paraguay saw them return to Port of Spain early, but with their heads held high. In 2018 Iceland will take over their position as the smallest nation at the greatest sporting event on the planet
Honourable mentions go to Angola, Togo and Ukraine for their debuts
---