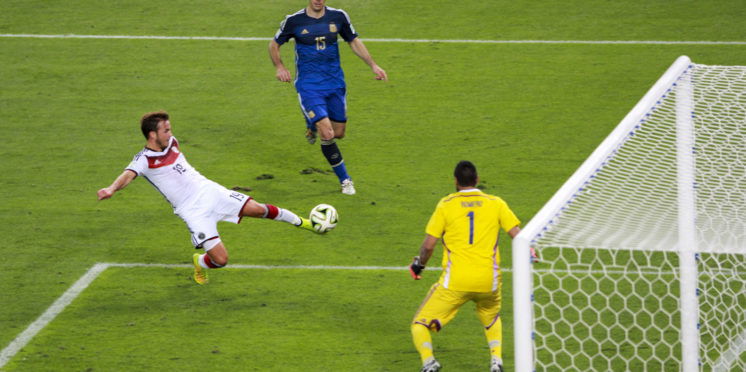 The FIFA World Cup – Seven Premier League Wonders
As some of the greatest names in World football descend upon Russia for the FIFA World Cup 2018, Sportsvibe is taking a look at seven of the likely stars of the event, all who – at the time of writing – ply their trade in the English Premier League.
Kevin de Bruyne – Belgium/Manchester City
Manchester City were the standout team of the 2017/18 English Premier League season and 'KdB' was City's outstanding player. In any other season he would have won plenty of personal silverware to go with his EPL and Carabao Cup medals. However, this was no ordinary season and whilst DeBruyne was undoubtedly magnificent all season, he lost out on all the individual accolades to a certain incredible Egyptian. England, Tunisia and Panama will hope that he has already peaked, but we have our doubts.
'
Mesut Ozil – Germany/Arsenal
Mesut Ozil is probably the most divisive superstar going to Russia this Summer. He is a World Cup winner and constantly comes top of the German Player of the Year vote in his home country. However, outside of Germany and especially at his EPL club, Arsenal, opinion is very much divided. Some see him as a mercurial genius capable of turning a game in the blink of an eye. Whilst others think that he is a luxury player that never shows up for the big games. Which one shows up for the World Cup remains to be seen, but Germany are one of the favourites and he is a guaranteed starter, so we will soon know.
Mo Salah – Egypt/Liverpool
Undoubtedly the surprise of the season – and what a surprise. No matter what Jurgen Klopp may say now, no-one could have forecast the impact that the little Egyptian wizard would make on his return to the Premier League. A new record and every individual award going in the domestic season, it just remains to be seen whether he can help his country prevent the hosts from their expected parade through Group A.
Christian Eriksen – Denmark/Tottenham Hotspur
Harry Kane may score the goals and Dele Alli make teh most headlines, but ask any seasoned observer who pulls Tottenham's strings, you generally get one answer – Eriksen. His consistency, season in season out, beggers belief and as he continues to grow his goal tally year on year, Spurs fans know that a great World Cup for the Great Dane, could just tempt one of the continent's superpowers to come calling.
Paul Pogba – France/Manchester United
Pogba and Mourinho has not proven to be the match made in heaven with the amazing Derby comeback one of a very few highlights of his domestic season. But, as we all know, form is temporary whilst class is permanent. Pogba and his French team mates will be desperate to make up for the extra time defeat to Portugal in the Euro '16 Final in Paris.
Willian – Brazil/Chelsea
Another player who has not seen eye to eye with his coach this season. An end of term Cup Final Tweet with a photo that blocked out Antonio Conte has added further fuel to that particular fire. Only time will tell if it's Conte or Willian that starts next season at Stamford Bridge, we are willing to bet that it won't be both. In the meantime, memories of the 7-1 semi-final defeat in their own back year last time out will still be red raw and Willian will be keen for Brazil to b remembered for all the right reasons.
Jamie Vardy – England/Leicester City
The star of Leicester City's miracle season, Vardy was one of a few England players who emerged from the Euro 2016 debacle with his reputation intact. Often ignored in the midst of Kane-mania, The Leicester number 9 still has pace and pace is the one thing that even the best defenders hate. He may not start if Gareth Southgate opts for just one 'up top', but he will appear at some stage of most matches and his impact could be immense.
---