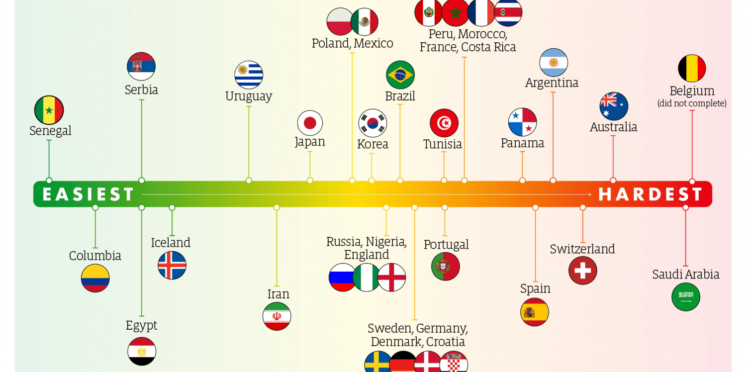 How much does it really cost to complete the Panini World Cup 2018 sticker album?
Monday 28th May 2018
According to maths expert Professor Paul Harper, it should take 967 packets, or 4,832 stickers, to complete the Panini World Cup 2018 Sticker album – but is this accurate?
musicMagpie decided to put this theory to the test by opening 1,000 packs of Panini World Cup Stickers. They set out to see if they could find all 682 stickers needed to complete the book, and to find out who the rarest players are.
Well, it turns out Professor Harper was wrong. After going through a whopping 5,000 stickers, the team could only find 681 out of the total 682 – the elusive Radja Nainggolan remains at large! (and he's not even heading to the World Cup!)
While they didn't manage to complete the book, they did manage to find out which players are the rarest and most common, as well as some other interesting statistics:
Apart from Belgium's Radja Nainggolan, the rarest player is Tunisia's Wahbi Khazri, with a 1 in 5,000 chance of appearing in a pack
The most commonly found players are Iceland's Björn Sigurdarson and Korea's Nam Taehee – you've got a 1 in 313 chance of getting either of these players
The easiest team to find every sticker for is Senegal, while the most difficult team to complete is Saudi Arabia (apart from Nainggolan's Belgium!)
Looking at the rarity of every player, musicMagpie have created two new inter-nation teams – one made from the rarest of the rare, and one made from the most commonly found players. They've also created an interactive database of every single sticker, with information about your chances of finding them in your next pack.
You can see the full set of results over on the musicMagpie website – https://www.musicmagpie.co.uk/got-got-need/
---