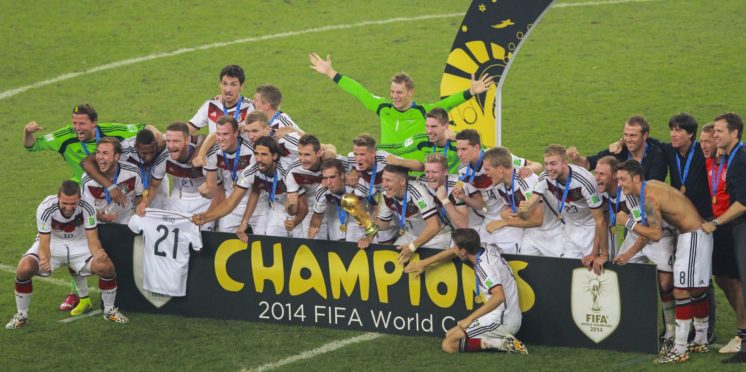 THEY WISH IT WAS ALL OVER… IT IS NOW: NEW TOOL WILL BLOCK ANY MENTION OF FOOTBALL THIS SUMMER
Wednesday 6th June 2018
With pampered players diving and whining, not to mention earning more during the tournament than most will in a lifetime[1], it's no wonder that people seem to be falling out of love with football's biggest tournament. Throw in generations of failure and you can understand why the British public are swapping Kane for cake.
New research[2] by Best Western Great Britain has revealed that a staggering 84% of UK adults simply aren't bothered about the tournament this summer. A meagre 16% of respondents said that they were excited about watching the likes of Danny Welbeck, Harry Kane and Phil Jones represent England in Russia.
This lack of interest is even more prominent among the female population, with 93% of women saying that they are indifferent towards the competition.
In fact, women are just as excited about the return of the Great British Bake Off as they are about the football, with 7% choosing each one as the event they are most looking forward to this summer. Wimbledon (10%) and the royal wedding (15%) were their main sources of enthusiasm.
In order to help disinterested Brits escape the football this June and July, Best Western Great Britain has created a simple Google Chrome extension that blocks online mentions of the tournament.
If you happen to stumble upon an article that does refer to the competition, the extension will jump to your rescue and censor the mention. 
A spokesperson for Best Western Great Britain said: "Whilst the summer of football is unquestionably exciting, we know it just isn't for everyone. It was interesting to see the extent of this indifference, though.
"Our new Google Chrome extension helps people live out their normal digital lives without the constant onslaught of football-related posts and stories, encouraging them to explore more of what the country has to offer during the summer months. 
"Alternatively, for those who are following the football, but perhaps missed a certain result or fixture, the tool is equally useful for avoiding spoilers. 
"If you are looking to escape the football for a few days this summer, then consider booking a getaway to one of our 250 brilliantly different hotels, enjoying the best of the British summer without the agony of football defeats."
To download the World Cup Google Chrome Extension, click here: https://www.bestwestern.co.uk/company/best-western-media-centre/how-to-give-yourself-a-football-free-summer
---