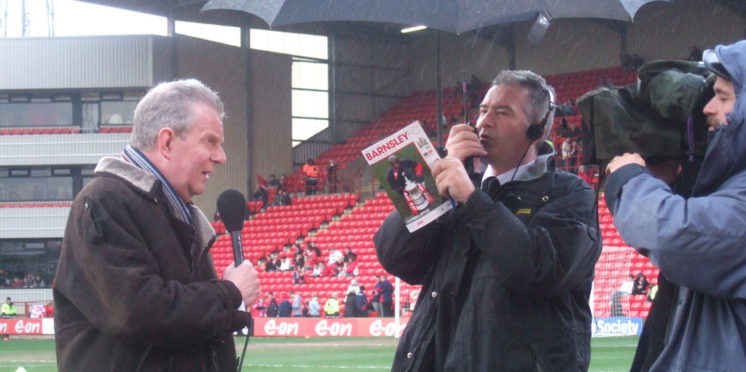 Legendary broadcaster John Moston joins TalkSport
Wednesday 25th July 2018
Britain's most famous football broadcaster and sheepskin wearer, John Motson, has dramatically come out of retirement to join talkSPORT.
Motson initially retired from the BBC at the end of last season and is deemed by many as a British institution. Starting next month, the iconic former Match of the Day commentator will be a voice across the station including live commentary of a selection talkSPORT's exclusive Premier League fixtures and further analysis and opinion across the station's programming schedule.
Each Monday and Friday with Hawksbee & Jacobs (weekdays from 1pm) he will be reviewing and previewing all the footballing action plus later this year he will interview some of his favourite players in 'Motty's Magnificent XI' nostalgia shows. The move follows the talkSPORT network covering every game of the FIFA World Cup in Russia – the only broadcast outlet to do so.
Commenting on the move Motson said: "It didn't take long to come out of retirement because talkSPORT is a great place to talk football. I'm looking forward to joining the team, commentating on this great game for some time longer and speaking to a host of footballing legends for a series of shows for fans to re-live the best of football past and present."
National Speech Radio Controller at talkSPORT, Liam Fisher said: "Motty has the best voice in sport and we feel truly honoured to bring him to talkSPORT and talkSPORT 2. After 50 years in the business, he brings with him real authority on the game and I know his return to the airwaves will be celebrated by football fans across the country."tson joins talkSPORT
---