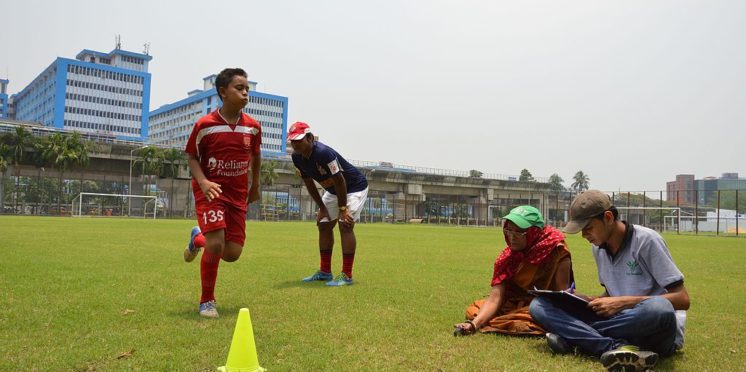 PREMIER LEAGUE PROMPTS SURGE IN KIDS AND ADULTS PLAYING FOOTBALL
Sunday 12th August 2018
 FOOTBALL may not have come home this summer, but participation levels in football have seriously hiked as the new Premier League season begins. 
A survey of more than 7,600 UK adults in the Decathlon Activity Index 2018, found that 1 in 5 (18%) of adults were feeling inspired to play more football in the build up to the new season. 
The impact on children has been even more dramatic, with 52% of parents reporting that their kids were playing more football ahead of the Premier League.
And 1 in 3 (33%) of those surveyed said they expected to play sports eight times or more over the course of the next month.
The Decathlon Activity Index tracks rates of participation in sport and other physical activities across the year through a monthly, national survey.
21% of UK adults had been inspired to play football from July onwards, ahead of the Premier League season starting yesterday [10th August]. 
Philippe Ribelo, UK Marketing Director at Decathlon commented: "There is strong evidence that key sporting events like the new Premier League season having a significant impact on the numbers of people participating and getting active. Not only do we see a bounce in participation off the back of such events, but also in people's enthusiasm and passion for sport.
"This year's football events – including the World Cup and the start of the Premier League in particular seem to have captured the public's imagination, with 30% of adults saying that watching the matches over the last month has reminded them what they love about football and they have been gearing up for the new season."
In Wales, 17% reported feeling motivated to play more.
Decathlon has 42 stores in the UK and sells a variety of sports equipment, clothing and accessories perfect for those want to get active or excel their performance.
For more information, visit www.decathlon.co.uk
---