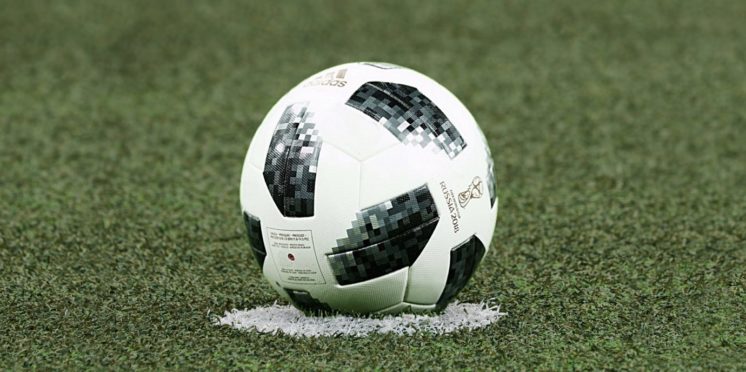 How Premiership teams use data to flip the odds
Thursday 30th August 2018  
André Dörr, Data Engineer at Exasol explains to SportsVibe how Premier League teams are employing new data analytics techniques to gain the edge they need at the highest level.
The stakes are higher than ever at the Premier League level. With arguably one of the most dedicated sport followings in the world, there is incredible pressure for teams to perform well, especially given that the average team is worth £350 million. To maximise their chances of winning the cup, relying on a coach with a keen eye and a sharp mind is no longer enough. There are so many new tools at their disposal now ranging from optical systems that track player movement, to wearable sensors that accurately measure individual player's biometrics. Teams are investing in the most cutting-edge technologies to be the best, which includes incorporating data analytics, as a key part of their training and play strategy.
Most importantly, this boils down to the difference in how opposing teams are approaching each game. Teams now routinely gather data about every aspect of the game to produce insights, that they can turn into actions, which help them inch closer towards first place – be it for talent scouting, training, team planning or match planning. There are numerous ways of gathering this data, such as 'smart ball' technology that tracks its position on the pitch and sensors that track players movements.
The magic is what they do with all this data they have collected – on its own, it can just be a confusing mass of numbers. In order to extract meaning, patterns and trends need to be identified which will lead the teams to the right actions that they should take to increase their chances of winning. Teams often have a "shadow team" of data scientists behind them who are specifically tasked with the role of sifting through all this data with the help of analytics software and custom software algorithms.
Coaches work with the data science team and use this data to create bespoke training programs based on their strengths, weakness, and playing conditions. The stats of each individual player can also be combined to form a team model that takes into account all this data to create a calculated tactic.
An excellent example of how data analytics in action is Leicester City's momentous Premier League victory, when they became the 2015/16 champions beating 5000/1 odds and shocking everyone having come 14th in the prior year. Part of their success could be attributed to the way they used a technique called descriptive analytics that looks at historical data to determine the best course of action. Leicester City has their own team of data scientists who were responsible for assembling interactive reports for players to view before and following matches. These reports contained a mine of useful information such as statistics, comments and video recordings which would then influence their play style and decision-making. On paper, Leicester City may not have been the strongest group of players in the league, but through a calculated use of data analytics, the team were able to play in a strategic manner that put them head and shoulders above the rest.
Another way that teams are benefitting from analysing their data is through a club's approach to transfers. One great example of this is the transfer tactics of Liverpool FC, whose Sporting Director, Michael Edwards, follows a truly data-driven approach to signing new players. Liverpool tries to not only identify world-class players to target in the transfer window, but also talented players who would fit the team's playing style and whose statistics suggest they have potential to thrive in the system. This has proved successful to date, with the likes of Sadio Mané, Roberto Firmino, and Mohamed Salah, all proving to be excellent purchases without breaking the bank.
The use of data analytics in competitive football has made a huge difference to the standard of play in the Premier League. With so many factors being taken into account through this, it gives teams the best chances possible to bring the cup home and do their fans proud.
---