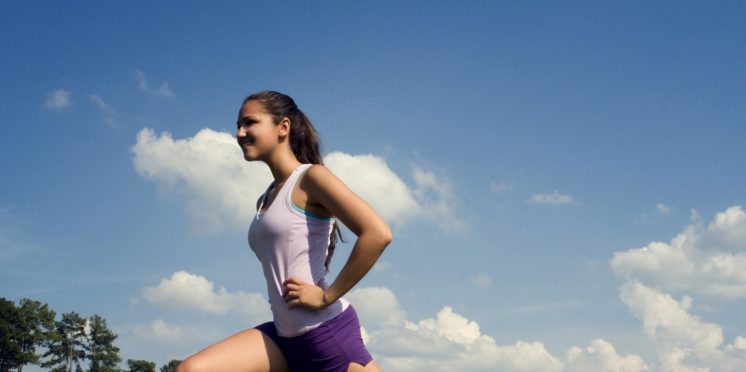 One In Four Britons Rate Running As The Outdoor Activity That Makes Them Feel The Happiest
Monday 10th September 2018  
One in three Britons who enjoy the outdoors refuse to let the weather affect their ability to get out and about, averaging almost two hours a time when running, cycling, going for a walk or even wild swimming. These activities leave them feeling happy, being able to relieve stress and clear their mind.
The survey was carried out by the team at outdoor swimwear and athleisurewear brand www.selkieswim.com. 2,472 Britons aged 18 and over, all of whom stated that they explore the outdoors at least once a month, were quizzed on what outdoor activities make them the happiest.
Initially all respondents were asked "How often do you take part in outdoor activities?" to which the top responses were 'once a week' (32%), 'a few times a month (28%), 'once a day' (21%) and 'once a month' (14%). When asked what outdoor activities they find make them the happiest, the favourite outdoor activities were found to be:
Running – 27%
Cycling – 21%
Hikes/long walks – 16%
Wild swimming – 14%
Mountain climbing – 8%
Respondents were then asked why that specific outdoor activity makes them happy, to which respondents cited 'it helps to relieve stress' (37%), 'I like the change of scenery' (33%) and 'I can clear my mind and do something for myself' (15%).
Furthermore, when asked to estimate how long they spent on their outdoor activities at any given time, the average was found to be 1 hour and 45 minutes. What's more, it was found that 64% prefer to enjoy the outdoors during the spring and summer months, or at least when the weather is nice, whilst the remaining 36% didn't let the weather affect their activities.
Finally, when asked if their outdoor activities were a solo activity or not, it was found that the majority (56%) prefer to go it alone, while others preferred to get outdoors 'with a friend or relative' (24%) or 'as part of a group' (20%).
Jeremy Laming, Founder of www.selkieswim.com, said the following about the findings:
"More and more people are getting themselves outside, whether it's for exercise, fun or generally to de-stress. The outdoors can help people in so many ways and there are so many places people can go and explore no matter what the weather.
"Outdoor activity groups are a great way to meet new people with the same interests and, if you want to try something new, it is always good to have the support of a group rather than trying it on your own."
---