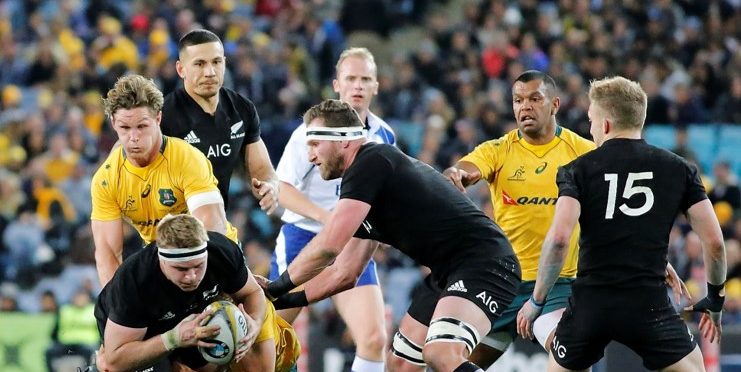 Are New Zealand Beatable come World Cup Year?
Wednesday 10th  October 2018  
Myles McDevitt – UCFB Multimedia Sports Journalism Student 2018
The All Blacks are still ruling the roost in the southern hemisphere with another Rugby Championship win. Even a dramatic loss to South Africa in Wellington a few weeks back has not dented their confidence going forward.
However, in the years since their third Rugby World Cup triumph they have recorded losses to Australia, British and Irish Lions, Ireland and South Africa. Many now wonder if the World Champions are not at their best coming into World Cup year.
Last Saturday exposed huge weaknesses with the All Blacks especially at the breakdown and in defence even though they won the game in enthralling fashion.
New Zealand will always be favourites to win the Rugby World Cup. Their last World Cup defeat came in that controversial Quarter-final in 2007 in Cardiff against France. Since then, the All Blacks have won fourteen on the bounce in the Rugby World Cup and have never lost a pool game.
The Springboks will be desperately seeking revenge for their defeat last Saturday. They represent the greatest danger to the All Blacks come next year in the group stage and the All Blacks have a habit in World Cups in taking their eye off the ball.
The All Blacks autumn schedule will encompass England, Ireland, Japan and Italy. Ireland are the most fearful side in the Northern Hemisphere and will certainly give the All Blacks a run for their money.
The All Blacks will the team to beat next year but they have shown in the past few years they are not invincible and a way can be found to beat them.
---