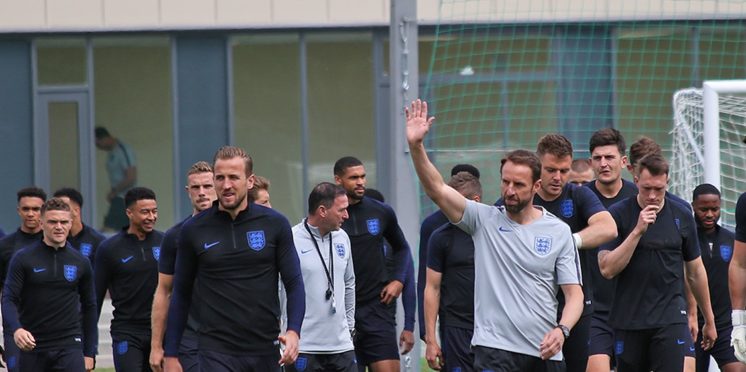 Friday 12th October 2018  
Harry Cooper – UCFB Multimedia Sports Journalism Student 2018
With the international break back this month, a new found love for The England national team has been resurrected following an impressive, memorable World Cup last Summer. Gareth Southgate has restored fans faith and passion in The Three Lions, and his success in Russia has earned him a new contract as England manager until 2022.
As England travel to Croatia and Spain this month, Southgate has given three uncapped players a call up for the first time. James Maddison of Leicester City, Jadon Sancho of Borussia Dortmund and Mason Mount of Derby County are in contention to make their senior international debuts. All have been in top form for their clubs this season and deserve the opportunity to play for their country.
Southgate is giving younger players the opportunity to play for England and this can only be seen as a positive. At the World Cup they had the joint second youngest average aged squad, just behind Nigeria and matching the champions France. By giving these younger players a chance to represent their country early on in their careers, it will only give them extra confidence on and off the pitch for their international duties. A head start perhaps.
If the current squad can gel together even more than they did last summer, with some new faces joining them along the way, I believe the future for the England national team will be bright. Southgate seems to have a long term plan in the making and I think he is the perfect man to succeed England in international football and take them to the next level.
With the new UEFA Nations League in full swing, this is a perfect opportunity for Southgate and his players to prepare for EURO 2020. Playing against top sides such as Croatia and Spain will only test the young Lions and benefit them. The Nations League is a tournament they should be seriously looking at to win and build upon that winning mentality.
The World Cup was only the beginning for Southgate and England. It was a dawn of a new era that has been long overdue. Football has come home, and it's not leaving anytime soon.
---