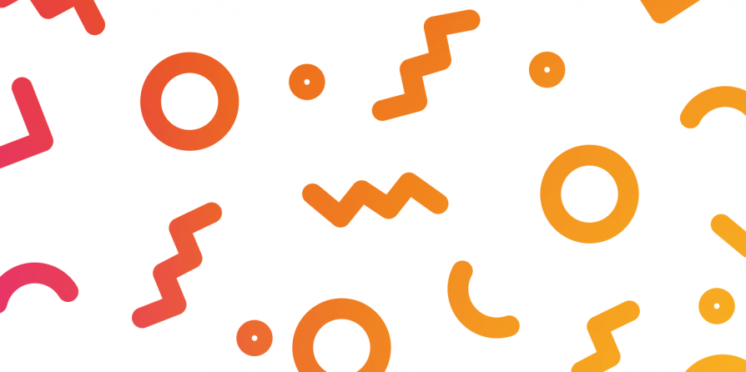 INSTAGRAM LAUNCH THE 'IGTV ACADEMY LDN'
Sunday 14th October 2018  
This half term, Instagram is hosting the IGTV Academy LDN, a space where young people can attend a series of workshops and be inspired by the Instagram Creators that they know and love. Running from 23 – 25 October, lucky attendees will have the opportunity to learn from some of the best creators in the business and develop the skills to become the IGTV Creators of tomorrow.
The series of three-day workshops will demonstrate how to create the very best long form, vertical content. Each workshop will be hosted by expert creators from the worlds of music videos, comedy, sport, beauty and presenting, who will each share insider tips and advice on how to bring their profession to life.
To register for the one of the' IGTV Academy LDN' workshops just click here, select your preferred session and wait for your place to be confirmed.
COMEDY
Attendees will learn how to become a comedy content creator. At this workshop attendees will learn how to plan, structure and shoot short-form viral video content on their phones. The workshop will focus on comedy writing, production, filming and editing. Attendees will then have a chance to create their own short form sketch which will be edited and showcased at the end of the day. The second part of the workshop will feature an appearance by BAFTA winner Tom Davies, best known for co-creating and staring in the BBC Three comedy series 'Murder in Successville'. Once attendees have seen an example of how to conduct a comedy interview they'll have the chance to interview Tom themselves.
SPORT
There are two sport workshops for fans to choose from.
The first will be hosted by Street Footballer, London Panna Champion and Tango League GLOBAL MVP Winner Jack Downer. Jack will show attendees how to perfectly capture moving footage for the vertical IGTV frame using only their phones, and once they're armed with all the necessary skills everyone will be led to a football pitch. Each attendee will have the opportunity to shoot Jack performing a series of skills, including awesome keepy-ups, knuckleball free kicks, extreme challenges and how-to style tutorials, giving them their very own Street Football star for their IGTV channel.
The second workshop will be hosted by SPORF, the UK's most followed sport Instagram channel. Having evolved from a bedroom side-line to a globally renowned sports publishing channel, SPORF is uniquely placed to help attendees create bespoke football content that is designed for solely for mobile. In SPORF's 'IGTV Academy' they will show attendees how to create innovative long-form vertical content with a footballer appearing in their 'Ask me anything' show. Once the session has finished, and the attendees have had chance to ask the player anything, SPORF will post the finished content on its  IGTV channel, sharing the attendees' work with its 12 million fans.
SFX MAKE-UP
With Halloween just around the corner, make-up experts and Instagram stars Abby Roberts and Ellis Atlantis will each be teaching an 'IGTV Academy LDN' workshop that is themed around spooky SFX make-up. Attendees will first be taught how to shoot content shot into a mirror and design their SFX creation before being provided with some lighting tips and tricks to create a truly professional finish. They'll then have the chance to develop and apply some original SFX Halloween looks that will blow people's mind when 31st October comes around.
MUSIC VIDEOS
For anyone wanting to know how to shoot innovative music videos there's nobody better than Matthew Walker. He has created numerous videos for Skepta, including 'No Security' where he had to shoot 9 set-ups in one day, as well directing artists including JME and Giggs, Tom Grennan and Wretch 32. Matthew will share editing tricks of the trade and outline how to achieve professional shooting styles on a phone before they shoot a music video in the 'IGTV Academy LDN' studio for Big Zuu. The West London MC has just released his new mixtape and the 'IGTV Academy LDN' attendees will, with Matthew's help, be shooting the video for one of the tracks. Big Zuu will then post the finished video on his IGTV channel.
PRESENTING
In the modern broadcasting world presenting takes many forms, from on-the-street candid camera interviews to the more traditional TV style content. The Presenting  workshop, will be hosted by Amelia Dimoldenberg, the 'Chicken Shop Date' host with the best deadpan delivery in the country. In her workshop Amelia will show attendees how to structure an interview, to get the best from her guests. Attendees will then have the opportunity to take the mic and interview Amelia themselves.
Instagram has always been a place to connect with the people who inspire, educate and entertain you every day. With the 'IGTV Academy LDN' young people will come face-to-face with the Creators that they love and learn how they can fulfil their creative potential.
Information on workshops
Workshops will run for four hours – they will take place at 9am and 1pm
Workshops will be taking place in Shoreditch, London
For anyone under the age of 18 parental permission is required. You are invited to bring a parent or guardian with you – there will be a separate space for them to hang out whilst you enjoy the workshop
All attendees must sign-up via the link here
---