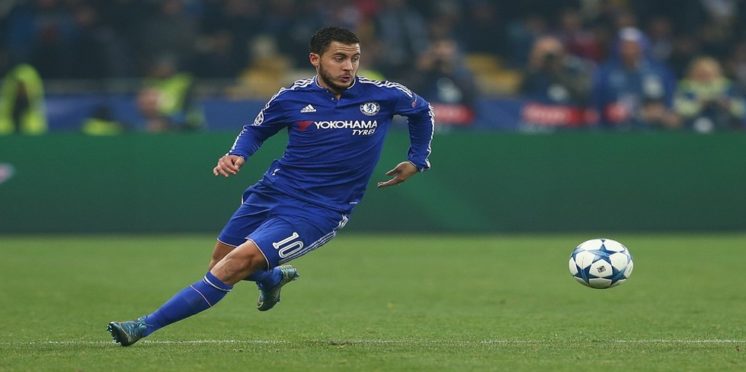 Eden Hazard: Taking Centre Stage
Thursday 18th October 2018  
Asif Mohammed – UCFB Business & Media, 2018
Chelsea forward Eden Hazard has peaked to return his best start to a Premier League campaign. Sitting comfortably as top scorer domestically, could this be a penultimate season for the Chelsea ace?
Season after season, Eden Hazard is renown for being the one of the best players in the Premier League. But, questions always arise on whether he can keep consistency to his play. TV pundits and football critics have always questioned his mentality. Can he reach the levels of Messi and Ronaldo? Does he have a killer instinct? However, since the arrival of new Chelsea manager Maurizio Sarri, Hazard has left no opportunity to answer everyone's doubts.
The end of Premier League season 2017/18 was key for Hazard and his teammates, as Chelsea sacked struggling manager Antonio Conte. He was replaced by former Napoli manager Sarri. Unlike his previous managers, Hazard is hugely profiting from Sarri's arrival. The change in formation and style of football has enabled the Chelsea forward to constantly remain in the opposition's half. A technique that wasn't favoured by Conte, or his predecessor Jose Mourinho.
This unique style of football, also known as 'Sarri-Ball', has arguably brought the best out of the Belgian. Hazard has managed to score 7 goals and register 3 assists within eight Premier League appearances, two of which were from the bench. In fact, this is his best start to a season. Hazard scored 5 goals in the month of September. His best number of goals in a single month within the league.
The drastic change and constant goal threat has certainly put Eden Hazard back into the world class contingent. But, whether he can continue to perform at this rate for the rest of the season, remains to be seen. Hazard may never have had scored more than 16 goals in a Premier League season, but you wouldn't bet against him breaking that tally very soon.
---