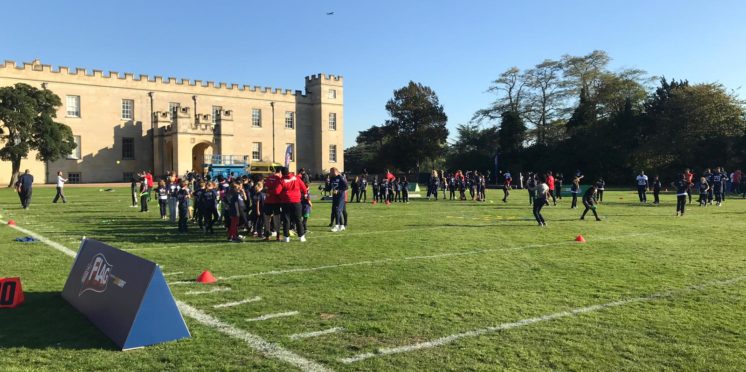 Titans conquer local community
Friday 19th October 2018  
Tom Hardy – UCFB Sports Business & Media student 2018
The Tennessee Titans players participated in a range of activities with local school children ahead of their Wembley clash with the Los Angeles Chargers on Sunday. The event, organised as part of the NFL flag initiative allowed children first hand experience with Titans players who put them through various fun drills.
The NFL flag initiative in association with Subway, which has been running since 2014, aims to build primary school children characters through NFL's core values, respect, integrity, responsibility, resilience, and the importance of getting active. These particular activities were part of the NFL Flag 60 events which encourage young children to be active for at least 60 minutes each day.
Logan Ryan, cornerback of the Titans reiterated the importance of NFL role models whilst speaking at the event, suggesting that "interaction with an NFL player can mean a lot" to the young children. In fact, Ryan went on to describe an experience he had in his youth when former Titans running back Shonn Greene visited his neighbourhood giving him the inspiration to achieve his dream to play in the NFL.
The Titans led by star quarterback Marcus Mariota will be looking to bounce back from two straight defeats against the Chargers who pose their own threats as one of the meanest offences in the NFL. The Titans are also one of only two teams yet to reach 100 points across the season, a landmark they'll hope to reach at the home of football. This is due to be the Titan's first appearance at Wembley who will be hoping to gain victory in front of a sold-out London crowd at the first time of asking.
---