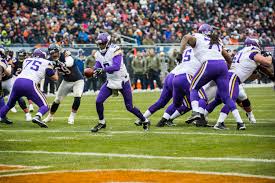 Can Christian Wade succeed in the NFL?
Saturday 27 October 2018  
Myles McDevitt – UCFB Multimedia Sports Journalism Student 2018
This week it was confirmed that Wasp winger Christian Wade is to cross the Atlantic to join the high sights of NFL. For English Rugby, his departure from the game will come as a disappointment given the fact he is now the third highest try scorer in Premiership Rugby history.
Wade has only won one international cap for England and was drafted into the Lions squad in 2013 as injury replacement. Despite his statistics he has not been able to find a way into the setup of Eddie Jones whilst at the same time impressing pundits and fans with his amazing footwork skills and hunger to find the try line.
With a move to the hard-hitting NFL all but happening, it will be interesting to see how Wade applies his trade in America's game. He will follow the NFL's International Player Pathway programme which will analyse whether he has the skills to compete in the NFL. This could take up to three years according to Christian Scotland-Williamson.
Scotland-Williamason left Worcester Warriors a year ago to make his way in the NFL and is currently training with Pittsburgh Steelers practice squad.  Scotland-Williamason has expressed the toughness in needing to know the amount of plays that are required in American Football.
Wade would need to adapt to these situations fast and it will surely be a tough grind for him learning about all the new plays but he speed is frightening.  He has run the 100m in sub 11 seconds and would fit into the offensive team nicely. His position would be a Running Back given his electrifying pace.
This wouldn't be the first time that someone from Rugby has tried their hand at American Football. Currently, Alex Gray who was with the England Sevens setup has made a move to the Atlanta Falcons and like Scotland- Williamason is in the practice squad.
Jarryd Hayne played for San Francisco 49ers before joining the Fiji Sevens squad in 2016 and the legendary Gavin Hastings played for Scottish Claymores in the NFL Europe league in the 1990s where he won the World Bowl with them.
As it has been shown, Wade will follow in some huge footsteps but he will have to learn quickly if he wants to succeed in the NFL.
---