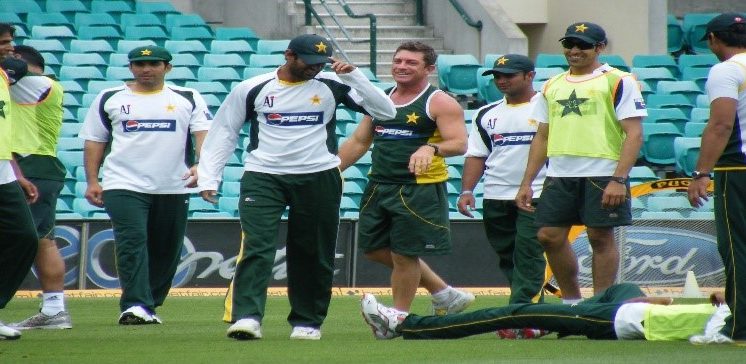 Pakistan's steady cricketing revival
Wednesday 31st October 2018  
Asif Mohammed – UCFB Business & Media Student
After a dominating recent win against Australia, Pakistan justified their place as one of the best teams in the world of cricket. An optimistic captain, youthful team and foreign coaching are just some of the reasons for their tremendous turnaround after media backlash a few years ago.
From 2010 until early last year, the Pakistan cricket team has been under constant scrutiny from the media after various match fixing scandals. A country loved for its sporting enthusiasm, taunted for individual greed. However, there has been drastic change since. The Pakistan Cricket Board, PCB, has implemented a few changes which has revitalised the team.
In 2016, the PCB changed their T20 captain to Sarfraz Ahmed. At 29 years of age, Sarfraz was given a huge responsibility to maintain Pakistan's status as one of the best teams in cricket. He didn't disappoint. He currently has the best win percentage as a Pakistan captain in T20 format. This led him to receive full captaincy in all formats of the game, later in 2017.
The PCB also wanted a youthful and energised team to dominate the national team. So, the cricketing board placed a domestic competition in Pakistan known as the PSL. This helped bring forth multiple promising talents from various hometowns. Imad Wasim, Faheem Ashraf, Shaheen Afridi were just some of the names of young Pakistani cricketers that benefited from the PSL.
As well as this, the PCB also appointed a foreign head coach for the team in 2016. Mickey Arthur was appointed the role. Mickey's fresh approach to training and unique workouts have given the youthful Pakistan side a new lease of life. Praised for their fielding and extensive fitness, Mickey has given the Pakistan national team a sense of dynamism.
Overall, the Pakistan cricket board was instrumental for the change in the team's performance. But, credit is also due to the players, the staff, and the country, for staying united through a troubled history and establishing themselves as a prominent force in the cricketing world.
---