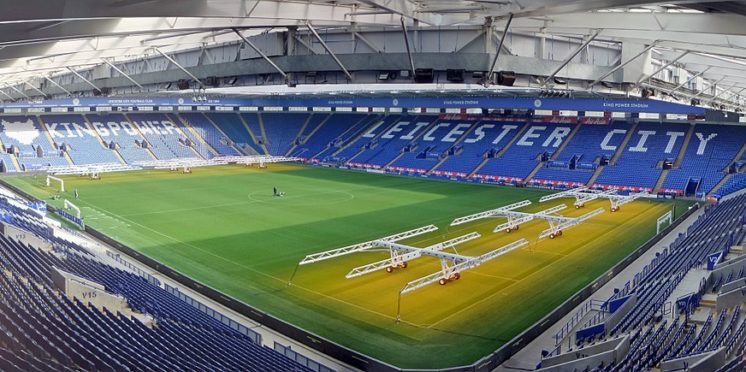 Vichai Srivaddhanaprabha: Dream Darer
Sunday 4th October 2018    
Toby Yates – UCFB Sports Business & Broadcasting student – 2018
The owner of Leicester City and King Power was tragically killed in a helicopter crash outside the stadium he bought and renamed following Leicester's draw against West Ham on Saturday 27th October.
Vichai Srivaddhanaprabha was pronounced dead on Monday among four other fatalities. The news has shocked and united the football world in equal measure with tributes pouring in from various sources.
Vichai was best known for his successes at Leicester City, in particular the title winning season in 2015/16 – where the odds to do so were 5000/1. By doing so, the Thai business man won over hearts of all Foxes fans and those connected with the club.
It's something the Premier League had never seen and is unlikely to see again, which sent shock waves throughout the world. Vichai adopted a moderately hands-on approach by attending as many games as possible whilst displaying his kind and generous nature in a number of ways; by donating £2m to a local Leicester hospital and buying beer and donuts for those at the King Power stadium occasionally.
His popularity transcended football; former Thai Prime Minister Thatsin Shinawatra  said he was "honoured and blessed to have known Vichai for all these years and am deeply saddened by his loss."Similarly the leader of the Thai political party, Bhumjai, saw Vichai as a "big brother". His influence was felt by royalty – Princess Pinthongta Shinawatra described the death as a "great loss to the football world."
Football in Thailand has seen an increase in popularity in recent years with Leicester being many Thai based english football fan team of choice instead of Manchester United or Liverpool. The Women's national team have also seen success in the time since Leicester won the title.
What he's done for all, though, is let people dream. Dreaming without limits with the possibility that those dreams can become reality.
---