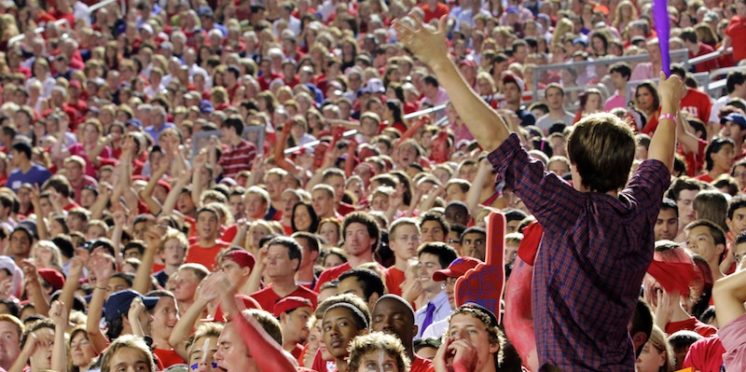 A Derby Day Teenage Dream Now A Reality
Tuesday 6th November 2018  
Harry Cooper – UCFB Multimedia Sports Journalism Student 2018
It's every boys childhood dream to score in your clubs biggest game of the season; on derby day. Where nothing else matters in the world other than the next 90 minutes. The city divides into two with fans singing their songs, sporting their teams colours. Players only dreaming of being the club hero for a day and scoring a goal that goes down in club history. Now imagine actually still being a child and living this dream.
Enter, Fernando Ovelar. 14 years of age. Cerro Porteno's number 17.
Ovelar scored the opening goal in the Paraguayan Superclasico as his team Cerro Porteno were unlucky not to snatch all three points from title rivals Olimpia. The teenagers goal was cancelled out midway through the first half, allowing a dramatic stoppage time finish to the game. A flurry of late goals and red cards saw each team earn a point. Both teams went down to ten men in the 99th minute before Olimpia equalised for the second time in the 113th minute from the penalty spot.
A fully entertaining game that seemed to have everything. But it was Ovelar who stole the headlines for all the right reasons. Making his first senior appearance only one week prior to the derby, the five foot eight forward is the youngest player to ever feature in Paraguay's top division.
A neat finish from the youngster as he beat the offside trap and found the bottom right hand corner of the goal. Slightly lofting the ball over Olimpia's goal keeper and sending his away fans into absolute euphoria, a dream became a reality.
Another great story within the world of sport and another prospect to keep our eyes on.
---