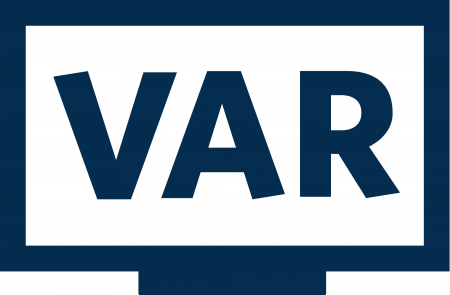 Premier League's lack of VAR continues on going debate
Tuesday 13th November 2018  
Harry Cooper – UCFB Multimedia Sports Journalism Student 2018
VAR is an ongoing topic within football that players, managers, pundits and fans all have a lot to say about. Recently, there have been various decisions for teams in England that have been given and later resulted in being the wrong decision.
Only last weekend in the Premier League fixture between Southampton and Watford there were two refereeing decisions that affected both teams.
Firstly, Watford were denied a stone wall penalty as Ryan Bertrand took down Nathaniel Chalobah in the second half. Bertrand who was already on a yellow card, fouled Chalobah as he ran through on goal. He was nowhere near winning the ball and should have seen himself dismissed. This would have given The Hornets an opportunity to get back in the game and maybe even go on to win it with Southampton a man short.
Minutes later, Charlie Austin had a perfectly legal goal ruled out as officials deemed that his team mate Maya Yoshida was offside and got a touch on the ball as it went soaring into the net. Yoshida in fact leant back and purposely tried to avoid getting any contact on the ball. The Saints were one nil up when this decision was wrongly given. Had this goal been correctly awarded, they perhaps would have gone on to win the game rather than draw 1-1.
We saw the impact that VAR had last summer at The World Cup in Russia and it was extremely successful with major game changing moments being dealt with at the help of VAR. Penalties and goals were correctly awarded and dismissed, resulting in putting all controversy to bed and decisions being fairly given.
Manchester City were also victims of an awful refereeing decision last week in the Champions League however it went in their favour. Forward Raheem Sterling accidentally kicked the ground rather than the ball when City welcomed Shakhtar Donetsk in midweek. Sterling stumbled over due to no fault of his own and a penalty was awarded. He didn't dive or appeal for a foul and the referee was quick to point to the spot resulting in City doubling their lead and later going on to win 6-0.
Last season, the majority of Premier League clubs voted against using VAR for this seasons campaign. However, recent incidents have made clubs think twice about this decision. After their game on Saturday Southampton boss Mark Hughes insisted that The Premier League are still in the 'dark ages' without the technology. Hughes' striker Austin also described the situation as 'a joke' and expressed his feelings about VAR very clearly in a frustrated post-match interview.
VAR is being used in other big leagues such as Bundesliga and Serie A and will later be implemented in the UEFA Champions League come next season. So just how much longer can The Premier League, arguably the best league in the world, go without the technology?
---