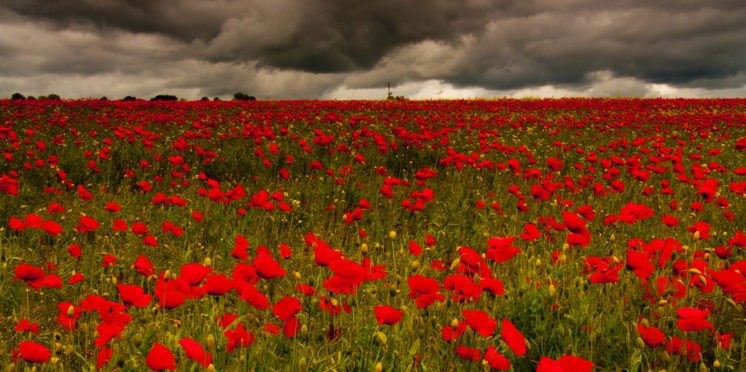 The Forgotten Footballers
Thursday 15th November 2018  
George Lancaster – UCFB Multimedia Sports Journalism Student 2018
This year marks 100 years since the end of World War 1. The War lasted for four years from July 1914 to November 1918, last weekend football clubs paid their respects to the soldiers who lost their lives fighting for our country with a minute's silence before their respective games.
Clubs had existing soldiers attend the games and lay poppy wreaths in the middle of the pitch while the minute's silence was being carried out.
Over 37.5 million soldiers died fighting for our country, with some soldiers as young as 16 losing their lives. Amongst the fallen where professional footballers who were asked to give up playing football to fight in the War.
Hundreds of footballers are believed to have been killed fighting and here is some information on a few that made the ultimate sacrifice for our country:
Donald Bell:
Donald was a defender for Brentford Park Avenue. In 1914 he joined the army and two days after he got married he was sent to France. He died two years later at the age of 25. He received the Victoria Cross award for outstanding bravery after filling his pockets full of grenades, stealing up on an enemy machine gun and capturing it.
Walter Tull:
Walter played for Tottenham Hotspur and Northampton Town. He was the first black army officer to lead white troops into battle. He died during an attack on the German trenches, his body was never recovered.
Sandy Turnbull:
Sandy played for both Manchester City and Manchester United. He was the hero of the 1909 FA Cup Final, scoring the only goal in the 1-0 victory against Bristol City. He was killed at the battle of Arras in 1917.
Richard Moore:
Richard played for Linfield FC and was long retired before he died. He played in the 1890s and he lost his life 13 days before the end of the war, he was killed in an air raid attack.
Leigh Roose:
Leigh played in goal for Stoke City and made over 144 appearances. He was famous for being able to punch a football over the half way line, a skill he used as a soldier becoming a noted grenade thrower. He was awarded the Military medal but was killed at the end of the battle of the Somme and his body was never found.
These are just a few who lost their lives, giving up being a footballer to fight for their country. The team that suffered the worst was the famous London based side Corinthians, who lost 70 players and members.
We shall remember those who made the ultimate sacrifice.
---