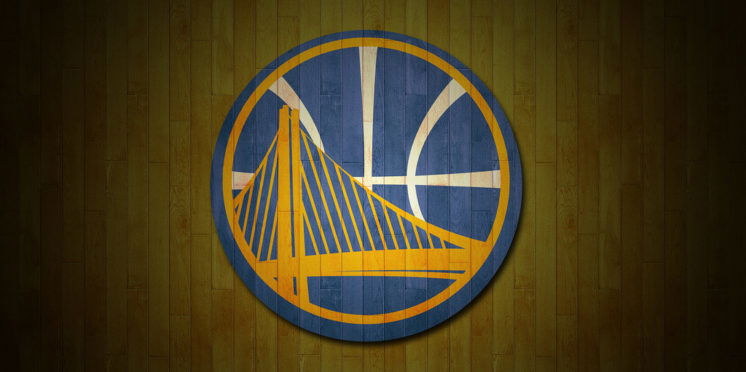 Golden State Warriors Launch New Way to Watch Games Live
Thursday 15th November 2018    
Toby Yates – UCFB Sports Business & Broadcasting student – 2018
Golden State Warriors of the NBA have released plans for a new monthly viewing pass in order to to increase the accessibility of attendance at their home matches – played at the Oracle Arena in Oakland, California.
GSW are one of the NBA's  most successful teams in recent years with the most wins in an NBA season in 2016; with a record of 73-9, coupled with the mercurial brilliance of 3 pointer hero Steph Curry.
Naturally this rise in success has resulted in a high demand for tickets to Warrior games – they recently recorded the fourth highest run of sold out games in the NBA with 300 in a row dating back to December 18th 2012 – racking up a 44,000 waiting list for their coveted season tickets as well. Unsurprising when celebrities such as Jay Z, Beyonce and Ashton Kutcher regularly fill out the most prized seats.
With this high demand, the Californian-based side have introduced 200 passes which grant buyers access into the arena on match-days, with each pass costing $100 (£77.17) per month. The catch, however, is that customers won't be court side – in fact they won't be able to see the court at all.
The new pass system allows fans to watch the matches on the various TVs situated in the arena's two bars, in addition to the concession stands in the Club 200 level where fans can purchase refreshments.
News of this recent innovation has been met with backlash from GSW fans. The pass is available for the 33 remaining home fixtures resulting in each game costing $18.19 (£14.04). Furthermore, the pass will not be available for any play-off matches.
The NBA have already established an 'NBA League Pass', priced at $129.99 (£99.99), which enables consumers to watch all 82 home and away fixtures for their chosen team – and not to mention all the play off games.
In many ways the NBA's current League Pass seems more worthwhile than what GSW have proposed, but there is one major element that is missing when viewing sport from the comfort of your own sofa: atmosphere.
Uniquely, the GSW concept offers the opportunity to soak up some of the arena atmosphere. Lisa Goodwin, senior director of corporate communications for GSW explained: "With the interest in attending Warrior's games at an all time high, this product was created to allow more fans an opportunity to experience the excitement inside Oracle Arena… this subscription-based product will allow us to provide pass holders with an opportunity to attend games at Oracle Arena and and enjoy the energy inside the arena with our fans."
---