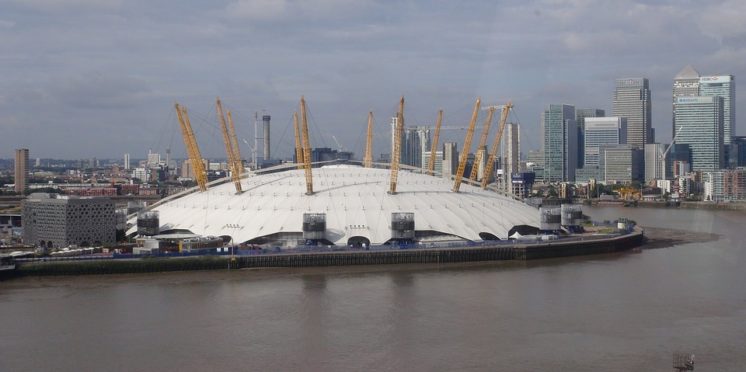 Alexander Zverev Wins ATP Finals
Monday 19th November 2018  
George Lancaster – UCFB Multimedia Sports Journalism Student 2018
Alexander Zverev stunned World Number 1 Novak Djokovic to win the season ending ATP final at London's O2 Arena on Sunday night. He became the first German for 23 years to lift the title after winning in straight sets 6-4 6-3.
Djokovic, who was unbeaten all week and was favourite to lift the prestigious trophy, had hoped to equal Roger Federer's record of six ATP finals titles. He had won 35 of his last 37 matches.
Novak defeated Zverev earlier in the week when they met in the group stage of the tournament. However, having become the first German to reach the championship match since Boris Becker in 1996 he produced a stunning display against Federer in the semi-final and Djokovic in the final.
Both players settled quickly but it was Zverev who gained the upper hand as he was serving an average speed of 138 mph compared to the 135 mph he was averaging throughout the tournament.
This was backed up by the German breaking Novak's serve, the first time any player has managed to do so in five matches, to win the opening set.
He then went on to win the second set and the match; making Djokovic come into the net then smashing a backhand down the line.
He collapsed onto his back before Djokovic sportingly walked around to the other side to congratulate him.
Zverev believed this was the biggest title of his career saying, "I really can't describe it. It is the biggest title I have ever won. This trophy means a lot, everything to all the players. You play against the best players only."
However, Djokovic believes Zverev can surpass his achievements, "Hopefully he can surpass me. I sincerely wish him that. He seems like someone that is very dedicated. Without doubt, he's a really nice person, someone that gets along very well with everyone."
Zverev ends 2018 with four ATP titles; while Djokovic ends the year as World Number 1.
---