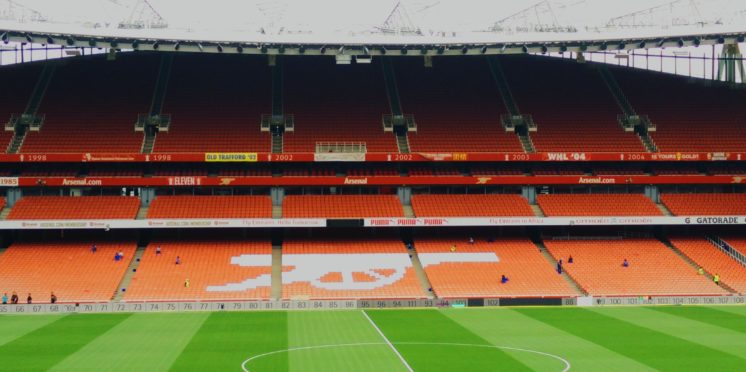 Fortnite Esports Competitions Set to be Played Around the UK's Biggest Football Stadiums
Thursday 22nd November 2018
Harry Frazer – Multimedia Sports Journalism Student
Esports Company Estars is set to host popular video game Fortnite at events across various football stadiums around the UK.
Stadiums include Arsenal's home, the Emirates Stadium, Swansea's Liberty Stadium in Wales and Celtic Park up in Scotland, with the Grand Final being played at Chelsea's Stamford Bridge.
This is not the first event to be hosted by EStars; last year they hosted a League of Legends tournament that spanned across the Republic of Ireland, and now they have moved on to one of the top 'battle royale' games now covering the whole of the UK.
EStars have also revealed that the winner of the Grand Final will receive £25,000, with second getting £2,500 and third winning £1,000. There will also be 600 additional cash prizes which are obtainable by various different means, such as having the 'play of the game.'
The games will be played exclusively on consoles (Xbox One and PlayStation 4) across 10 different locations from England, Scotland, Wales and the Republic of Ireland.
Tickets for these events are priced at £25 to play, with this amount allowing competitors one game to break into the venues top nine and move onto the Grand Final. There is an opportunity as well for competitors to buy more than one ticket to have another chance of qualifying.
No doubt there will be a lot of interest in these events when they come to the various locations, with Fortnite (at time of writing) the most viewed game on Twitch in November 2018, with over 146,000 average viewers.
Speaking about the event (click here for the original statement), Maeve Finnegan of EStars said;
"We are delighted to bring the most popular game in the world to life across the UK and Ireland. EStars featuring Fortnite is for fans of Fortnite to play together.  It promises to be an engrossing extravaganza that will be spectacular for the gamers."
However, the events will only feature competitors and has no ticketing for spectators. With the size of these football stadiums, is this the right move by the organisers?
Players for the tournament must be over the age of 12, with 12-16 year olds having to have parent/guardian supervision.
Events will kick off in January 2019, starting at Celtic Park and moving across the UK, with Stamford Bridge being the last destination on the 30th March.
---