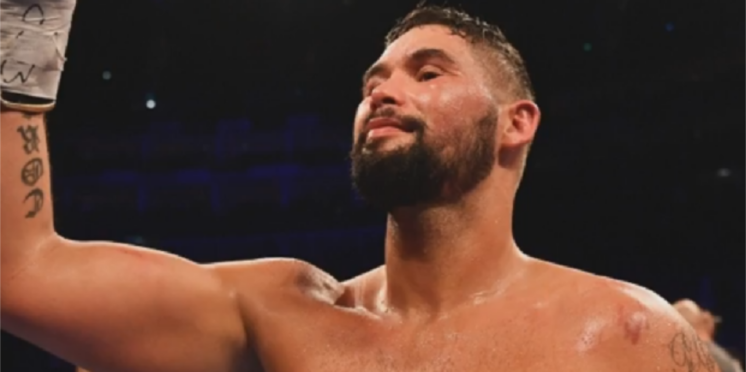 Bellew announces bow from boxing
Friday 23rd November 2018
Tom Hardy – UCFB Sports Business & Media student 2018
Tony Bellew, Britain's former world cruiserweight champion, has announced his retirement from boxing. The announcement comes just 12 days after his eighth-round loss to Oleksander Usyk as he looked to unify the cruiserweight division.
Bellew, affectionately known to fans as 'Bomber' had promised to retire regardless of the result against the Ukranian at the Manchester Arena last time out and kept his word with his announcement today.
Bellew finishes his career with 30 wins from his 34 fights, with 20 knockouts during that period, along with three losses and one draw. Bellew will be most remembered for his two epic showdowns with David Haye at heavyweight as well as a fairytale victory at his beloved Goodison Park against Ilunga Makabu to become cruiserweight champion of the world.
Bellew announced his decision to retire with a video on his Twitter stating that "it is time for me to finally leave the ring, the bell has rung for the final time and I want to thank you all for the support you have given me over the years".
The Liverpudlian often split opinion throughout his boxing career, but the 35- year- old hangs up his gloves, 11 years after making his professional debut.
Asked if anything could possibly tempt him out of retirement, Bellew joked "Eddie (Hearn) gets £100million together for me and offers me one more fight, what do I say? Wow, wow – that is probably what I would say.
'Wow, wow and then walk into the missus and say 'Eddie has come on board with £100million' and she would probably hand me divorce papers. Money is good but money comes and goes, that is the best way of saying it."
---